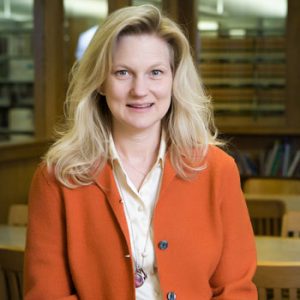 Provo, UT
A. Christine Hurt
Brigham Young University

+ Follow
ABOUT
Professor Christine Hurt joined the BYU faculty as the Rex J. and Maureen E. Rawlinson Professor in the Fall of 2014. Prior to that, she was a professor of law and Director of the Program in Business Law and Policy at the University of Illinois College of Law.  
Professor Hurt's teaching and research focuses on securities regulation, corporate tax, microfinance, torts, and business associations. Her articles have appeared in the Journal of Corporate Law, Iowa Law Review,Ohio State Law Journal, Boston University Law Review, and Cardozo Law Review,and she is a founder and regular contributor to The Conglomerate. Recently, she and colleague Gordon Smith have published a new edition of the popular treatise "Bromberg & Ribstein on Partnership" with Wolters Kluwer.  
Prior to teaching at Ilinois, Professor Hurt taught at Marquette University Law School and the University of Houston.  As a teaching fellow at Texas Tech University School of Law, Professor Hurt and colleague Tracy McGaugh Norton pioneered a system online legal citation exercises, now the Interactive Citation Workbook and its related web-based program on the Lexis website.  
Her most recent article, "Pricing Disintermediation:  Crowdfunding and Online Auction IPOs" was accepted for publication in the Winter 2015 issue of the Illinois Law Review. Professor Hurt has also been a regular commentator on the radio program, Legal Issues in the News, on WILL Illinois Public Radio and BYU radio and a host of the former weekly television show, Illinois Law on WCIA-TV.
Before entering law teaching, Professor Hurt practiced corporate law for a number of years in Houston at Baker Botts, LLP, and Skadden, Arps, Slate, Meagher & Flom LLP. As a first-year student at the University of Texas School of Law, she co-founded the Texas Journal of Women and the Law.