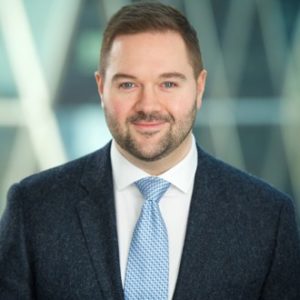 Aaron F. Miner
Arnold and Porter Kaye Scholer LLP

+ Follow
ABOUT
Aaron Miner focuses on civil and regulatory litigation concerning securities and financial transactions. Mr. Miner has substantial experience representing global financial services firms, funds, corporations, and individuals in connection with securities, shareholder, and commercial litigation and white collar investigations.
Experience
Financial Services Litigation
·    Major financial services firms in civil litigation and government investigations concerning the structuring and trading of RMBS, CMBS, ABS, and CDOs and the sale and repurchase of mortgage loans.
·    Major financial services firms in fraudulent transfer litigation in federal bankruptcy court.
·    Investment banks, private equity firms, corporations and directors and officers in M&A, shareholder derivative, and corporate books and records litigation.
·    Broker-dealers, asset management firms and individuals in investigations conducted by the DOJ, SEC, CFTC, SIGTARP, FINRA, and state prosecutors and regulators arising out of alleged insider trading, market manipulation, accounting fraud, valuation issues and false or misleading disclosures.
·    Major financial services firm in connection with global FCPA investigations.
·    Aerospace company and its directors and officers in securities class action, shareholder derivative action and parallel SEC investigation arising out of alleged accounting fraud, securing complete dismissal of litigation claims.
·    Drybulk shipping company and its former directors in breach of fiduciary duty litigation arising from a controlling stockholder merger, defeating a preliminary injunction motion and securing complete dismissal.
·    Board members of a leading media and entertainment company in parallel federal securities class action and state common law fraud and negligent misrepresentation litigation related to a proposed going-private transaction.
·    International educational organization in securities class action arising from federal agency investigations and proceedings concerning advertising and marketing of student post-graduate performance.
·    Canadian electronics manufacturer and its former CEO and CFO in securities class action arising out of alleged accounting fraud.
·    Leading pharmaceutical company in a US$1.28 billion fraud and breach of contract litigation in which the US Court of Appeals for the Second Circuit affirmed the early dismissal of all claims against the company.
·    Leading technology company in commercial breach of contract dispute.
Professional and Community Activities
·    Board Member, New Leadership Program, Legal Aid Society