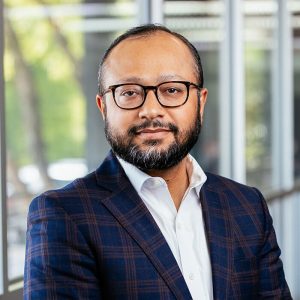 Chattanooga, TN
Anshu Pasricha
Astec Industries, Inc.

+ Follow
ABOUT
Anshu Pasricha serves as General Counsel, Corporate Secretary and Chief Compliance Officer of Astec Industries, Inc.  As a member of the Executive Leadership Team at Astec, he is responsible for managing a cross-functional team handling legal, compliance and risk matters, and advising other senior officers and Board on transformation of business, M&A execution and integration, strategy, and ESG matters. 
Prior to joining Astec in 2020, Anshu was an equity shareholder with Koley Jessen, P.C., L.L.O., a Midwest based law firm, where he provided counsel on corporate issues, mergers and acquisitions, and strategic positioning and expanding in international markets.
Anshu earned his J.D. and an M.S. in Electrical Engineering from SUNY Buffalo, where he also completed graduate coursework in international trade and economic geography.  Anshu is a member of American Bar Association, National Association of Corporate Directors, and National Asian Pacific American Bar Association.