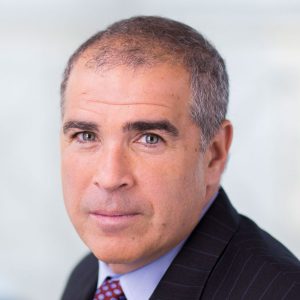 Washington, DC
Barry Boss
Cozen O'Connor

+ Follow
ABOUT
Barry is co-chair of Cozen O'Connor's Commercial Litigation Department and co-chair of the White Collar Defense & Investigations Practice Group. He is also a former managing partner of the firm's Washington, D.C. office. Prior to joining Cozen O'Connor in April 2004, Barry served as an assistant federal public defender in Washington, D.C. Barry focuses his practice on advising companies and individuals confronting potential criminal exposure.
Barry has extensive jury trial and appellate experience and has successfully defended individuals and corporations under scrutiny for a wide range of criminal activity throughout the country, including price-fixing, money laundering, fraud, environmental offenses, gambling, bribery, corruption, and racketeering. He also advises individuals, including senior and C-suite executives, in complex internal and government-facing investigations, often involving multiple multinational jurisdictions and authorities.
Barry has significant experience in sentencing. Previously, he served as a co-chair of the American Bar Association's Criminal Justice Section Sentencing Committee and a co-chair of the U.S. Sentencing Commission's Practitioners Advisory Group. Barry frequently writes and speaks about sentencing issues, and serves as a sentencing expert for national media organizations. The Washington Post referred to Barry as an "expert" on federal sentencing law.
Among other honors, Barry has been ranked by Chambers USA for the past 10 years. He has also consistently been recognized as one of the Washington, D.C. Super Lawyers and The Washingtonian Magazine's Top Lawyers in Criminal Defense, as well as by Global Investigation Review's Who's Who Legal: Business Crime Defence. Clients describe Barry as "a top-rate lawyer with great judgment" who has "a great demeanor with clients and regulators, and is unflappable even in the most-tense situations." Additionally, an investigative TV journalist noted in a report that Barry is "considered one of the top white-collar crime attorneys in the country."
Barry co-authors Federal Criminal Practice, an 800-page treatise for criminal defense attorneys.
Barry earned his Bachelor of Arts from Bates College and his law degree, with high honors, from George Washington University, where he was a member of Order of the Coif.