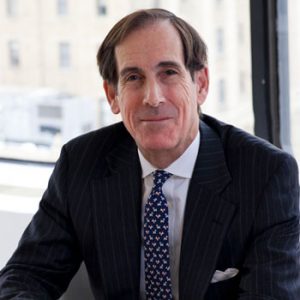 New York City, NY
C. Evan Stewart
Cohen & Gresser LLP

+ Follow
ABOUT
Mr. Stewart's practice principally focuses on the financial services industry, handling litigation matters for domestic and international clients before federal and state trial and appellate courts, in arbitration forums, as well as before the Judicial Panel on Multidistrict Litigation and the U.S. Supreme Court. He advises clients on a range of complex commercial matters, including antitrust, bankruptcy, class action defense, ethics, intellectual property, internal investigations, securities litigation, and tax controversies.
Mr. Stewart was featured by the New York Law Journal in the "Top Trials of 2005" for his successful representation of Theodore Sihpol, the first person in U.S. history to be criminally charged for "late trading" mutual funds. More recently, Mr. Stewart successfully represented Gary Prince against the U.S. Securities and Exchange Commission. In May of 2013, after a three week bench trial in federal court, the judge dismissed all six charges of securities fraud against Mr. Prince.
With substantial experience in the financial services industry, Mr. Stewart served twelve years as Executive Vice President and General Counsel for The Nikko Securities Co. International Inc., as well as a director of Nikko Financial Services Inc. Additionally, Mr. Stewart served as First Vice President, Associate General Counsel, and Head of Litigation at E.F. Hutton & Company Inc. Since 2003, Mr. Stewart has been tasked by Goldman, Sachs & Co. to be responsible for, among other things, overseeing and litigating all of the disputes arising out of the company's Private Wealth Management Division.
Mr. Stewart has been recognized by Legal 500 since 2015, Super Lawyers since 2009 for securities litigation, and has also been hailed as a "Local Litigation Star" by Benchmark Litigation since 2009. In 2016, Mr. Stewart received the Stanford D. Levy Award from the New York State Bar Association's Ethics Committee for having "significantly contributed to an understanding of professional ethics by the publication of an article, commentary or a series of articles or commentaries on the subject". In 2008, he received the Modaq Content Award for writing the most popular article in the United States. Since 1980, Mr. Stewart has been AV(R) Peer Review Rated by Martindale-Hubbell.
Mr. Stewart is a visiting professor at Cornell University and an adjunct law professor at Fordham Law School. He is a contributing columnist for the New York Law Journal, New York Business Law Journal, and the Federal Bar Council Quarterly, and has published approximately 300 articles on a variety of legal subjects; he is also frequently featured in the national media and regularly speaks across the country on securities, professional responsibility, and complex litigation issues.