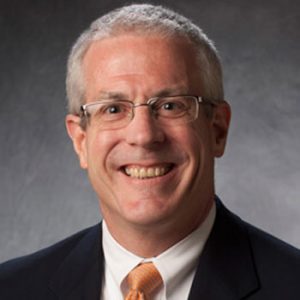 Lawrenceville, NJ
Daniel J. Sheridan
Stark & Stark

+ Follow
ABOUT
Daniel J. Sheridan is a Shareholder and member of Stark & Stark's Business & Corporate, Banking & Financial Services, and Real Estate, Zoning & Land Use practice groups. He has over twenty-nine years of combined law firm and in-house experience representing a diverse group of clients in business, employment, real estate and environmental matters. Mr. Sheridan's practice focuses heavily on formation, financing, purchase, sale and governance of closely held businesses.
Mr. Sheridan initially joined Stark & Stark in 1991, and was a shareholder of the firm from 1994 to 1999. Prior to rejoining the firm 2013, he served as in-house counsel to Royal Philips Electronics, a multi-national consumer electronics, lighting and medical device manufacturer. After leaving Philips in 2010, Mr. Sheridan founded a boutique business and transactional law practice in Princeton, New Jersey. His diverse background and depth of experience enables him to effectively serve clients in a wide variety of business, commercial and real estate transactions, and to address the environmental liability, compliance and remediation issues and concerns which frequently arise in the context of those transactions.
Mr. Sheridan counsels business clients on a wide range of workplace employment issues such as human resource counseling, policy and procedure development and implementation, as well as documenting executive employment, severance and non-compete agreements.
He serves on the Board of Trustees of the Boys and Girls Club of Trenton and Mercer County and is a member the Rotary Club of the Princeton Corridor. Mr. Sheridan is also an active member of and serves as lector at The Church of St. Ann in Lawrenceville, New Jersey.