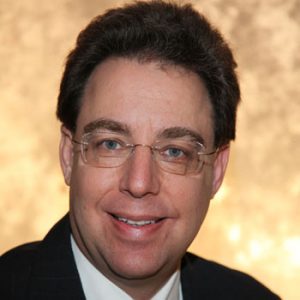 Havertown, PA
Daniel J. Siegel
Law Offices of Daniel J. Siegel, LLC

+ Follow
ABOUT
Daniel J. Siegel handles most types of legal matters that affect you, your family and friends. In more than 30 years of practice, Dan has worked with clients who have encountered virtually every situation that could impact you — from a small traffic ticket to personal injury claims to multimillion dollar litigation, always providing clients with the same level of personalized legal service, regardless of the size or type of their case.
Dan represents clients who need a will, who are buying or selling a home, starting a business, or who need a lawyer in District Court. In addition, Dan has represented thousands of people injured at work or in car accidents or other incidents. who were hurt at work, or who found themselves involved in a lawsuit. Most importantly, Dan prides himself on knowing his clients, and giving every client the same personalized attention.
A 1984 graduate of Temple University School of Law, Dan Siegel received his bachelor's degree from Franklin and Marshall College (with honors) in 1981, and practices law in Pennsylvania and New Jersey. Dan has served in many positions in the legal community. For example, Dan was the year 2000 Co-Chair of the Philadelphia Bar Association's Workers' Compensation Committee.
Dan Siegel writes, lectures and is a course planner (on a wide range of matters, from civil litigation to writing for attorneys to workers' compensation to ethics to personal injury matters) for many organizations, including the Pennsylvania Bar Institute, the Pennsylvania and Philadelphia Bar Associations, and the American, Philadelphia and Pennsylvania Trial Lawyers Associations. His column, Recent Appellate Decisions, has appeared for more than 15 years in The Verdict, the monthly publication of the Philadelphia Trial Lawyers Association. He also serves on many Bar Association committees, including the Pennsylvania Bar Association's Committee on Legal Ethics and Professional Responsibility and the Philadelphia Bar Association's Professional Guidance Committee.
Dan Siegel is also actively involved in many community activities. He is the elected 4th Ward Commissioner in Haverford Township, and a member of the Board of the Haverford Partnership for Economic Development. He is legal counsel to and a member of the Board of Directors of the Foundation for Ichtyhyosis and Related Skin Types, a national non-profit organization that works with individuals and families who suffer from this rare genetic skin disorder. He is past-president of Pennsylvanians Against Handgun Violence and a former member of the Board of Trustees of Handgun Control, Inc. Feel free to explore more details about Dan's background by clicking on the links above.
Dan is married to Eileen Watts Siegel, Ph.D., who teaches at Kohelet Yeshival High School in Merion, and has two sons, Bradley, and Douglas, a student at Franklin and Marshall College.