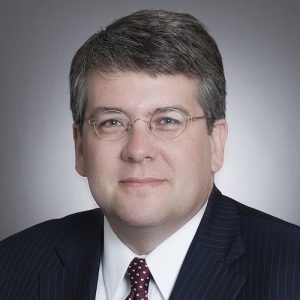 Washington, DC
David M. Lynn
Jenner & Block

+ Follow
ABOUT
David M. Lynn is a key resource for public companies. He handles securities law compliance issues and transactions, as well as corporate governance and executive compensation matters. As former chief counsel of the US Securities and Exchange Commission's Division of Corporation Finance, Mr. Lynn is among a handful of practitioners in the nation who have the depth of federal securities law experience that sophisticated corporations require.
Co-chair of the firm's Securities Practice, Mr. Lynn also advises small public companies, Fortune 100 corporations, underwriters and other market participants on corporate finance matters and best practices for disclosures and compliance.
In addition, Mr. Lynn has unique capabilities in a variety of areas, including disclosure counseling, securities transactions, SEC inquiries and investigations, and securities litigation.
In his previous role as chief counsel of the SEC's Division of Corporation Finance, Mr. Lynn was responsible for, among other things, interpretive policy and guidance, rulemaking, and no-action and exemptive relief. He also advised the Division's senior management, as well as other Division offices and SEC divisions and offices, on matters related to securities offerings and public reporting. Mr. Lynn's work involved drastic revisions to the SEC's executive compensation and "related party" disclosure rules, an area in which he continues to focus, as well as implementation of the SEC's Sarbanes-Oxley Act of 2002.
Mr. Lynn is co-editor of TheCorporateCounsel.net, CompensationStandards.com and The Corporate Counsel. He is a co-author of the "Executive Compensation Disclosure Treatise and Reporting Guide." A thought leader on topics relating to the federal securities laws, Mr. Lynn is chair of the American Bar Association Business Law Section's Federal Regulation Securities Committee, and is co-chair of the Practising Law Institute's Annual Securities Regulation Institute in New York. Mr. Lynn also serves as President of the SEC Historical Society.
A Chambers USA-ranked "Band 1" leading lawyer for securities regulation , Mr. Lynn was also named in Best Lawyers for 2017 and rated as a leading lawyer in 2014 by Legal 500 for Capital Markets: Equity Offerings, as well as Capital Markets: Debt Offerings.