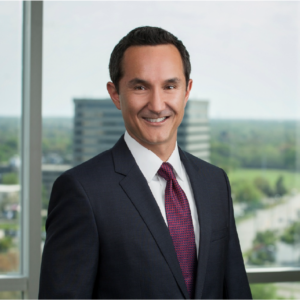 Tampa, FL
Donald Kirk
Carlton Fields

+ Follow
ABOUT
Donald Kirk represents clients in high-value bankruptcy matters, financial restructurings, and commercial litigation. He represents secured lenders, purchasers of assets from troubled companies, debtors, fiduciaries, creditors' committees, and other stakeholders in multi-party disputes and reorganizations. Donald also
represents officers and directors of public, private, and not-for-profit companies, counseling them as financial concerns arise, in litigation involving breaches of fiduciary duty, and concerning governmental investigations. He has discreetly and successfully negotiated resolutions for his clients, typically involving permanent relief from future claims. Donald provides guidance on ways to identify and mitigate bankruptcy risk, and works with clients on both in-court and out-of-court debt restructurings. He has handled matters in numerous state and federal courts, including those in Colorado, Delaware, New York, California, Georgia, Pennsylvania, Massachusetts, Washington, and U.S. Virgin Islands.
Donald is board certified in Business Bankruptcy by the American Board of Certification. He is the former president of the Tampa Bay Bankruptcy Bar Association. As co-chair of The Florida Bar Proceeding Supplementary Task Force, his team revised and updated Florida's law on judgment execution law. He also chaired the ABA's Business Bankruptcy Task Force to draft the Model Asset Purchase Agreement for bankruptcy sales. Chambers USA, a leading guide to the legal profession, noted that he "is very experienced in a wide variety of representations and a wide variety of cases. He's very bright, very capable, and does a good job across the board." Donald is the chair of the firm's Bankruptcy and Creditors' Rights Practice and co-chair of the Business Litigation Practice.