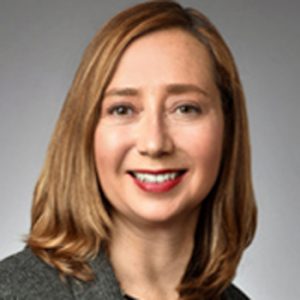 New York City, NY
Eden L. Rohrer
K&L Gates

+ Follow
ABOUT
Eden Rohrer is a partner in the firm's New York office. She concentrates her practice in broker-dealer regulatory, compliance, enforcement, and litigation matters.
Ms. Rohrer's practice involves all aspects of broker-dealer regulation, including Self Regulatory Organization (SRO) membership, supervision, employment, research, soft dollar arrangements, chaperoning of foreign broker-dealers, social media, Regulation M, anti-money laundering rules, and market making issues. She also provides regulatory guidance to investment banking clients in connection with securities offerings and related trading issues.
She advises firms in the FINRA new membership (NMA) and the continuing membership (CMA) processes. Ms. Rohrer assists firms to develop or amend their written supervisory procedures and compliance manuals. She has assisted several clients to develop and obtain various regulatory approvals for electronic trading platforms and alternative trading systems.
Ms. Rohrer assists broker-dealers and their associated persons to respond to regulatory examinations and inquiries and provides effective representation in a range of enforcement proceedings with the SEC, FINRA, NYSE, state and foreign regulatory authorities. She regularly prepares and defends witnesses in FINRA on-the-record interviews and SEC testimony. Enforcement matters have involved issues including market manipulation, insider trading, anti-money laundering, distribution of unregistered securities, net capital requirements, direct market access, market making, Rule 15c2-11, Regulation M, soft dollar arrangements, cross border trading, electronic intrusion and customer impersonation, sales practices, supervision, private placements in both privately held and publicly traded securities (PIPEs), credit default swaps, futures, options, fixed income, indexes, and other securities products.
In addition, Ms. Rohrer has extensive experience in FINRA and AAA arbitrations and state and federal litigation involving a broad range of securities and corporate issues. She has represented broker-dealers in industry disputes as well as defended a variety of customer claims. Ms. Rohrer regularly addresses questions with respect to what activities require or are exempt from broker-dealer registration. She assists firms in obtaining guidance, interpretive letters, and no-action relief from FINRA and the SEC with respect to novel securities issues and the creation of new products and services. Ms. Rohrer is a leader in the M&A Broker space as one of the six lawyers who authored the request to the SEC for No-Action relief for mergers and acquisition brokers—the M&A Brokers No-Action Letter. Also known as the "Six-Lawyers Letter," it allows M&A brokers to receive transaction-based compensation without registering as securities brokers with the SEC. She regularly counsels M&A Broker clients.
Ms. Rohrer is the vice-chair of the American Bar Association's Task Force on Private Placement Brokers. She is also the co-facilitator for the Midtown Regulatory Group, a group of over 800 senior in house compliance and legal personnel.