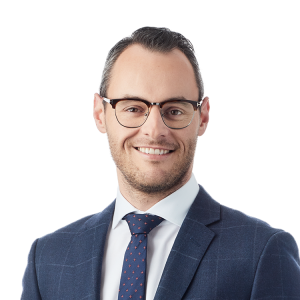 Montreal, Canada
Éric Lévesque
Stikeman Elliott

+ Follow
ABOUT
Éric Lévesque is an associate and member of the Tax Group. His main areas of practice include tax and legal advice on domestic and international mergers & acquisitions, cross-border structuring and financing, investment fund structuring and the taxation of financial instruments. Éric's clients include private equity funds, tax exempts and institutional investors, certain public companies as well as high net worth individuals. In 2011, Éric was seconded to the New York office, where he advised foreign clients on Canadian tax matters.
Professional Activities
Éric is a member of the Quebec Bar and the Young Bar Association of Montreal. He is also a member of the Association de la planification financière et fiscale (APFF), of the Canadian Tax Foundation (CTF), and of the International Fiscal Association, Canadian Branch. Éric is also a member of the office's Students & Stagiaires Committee.