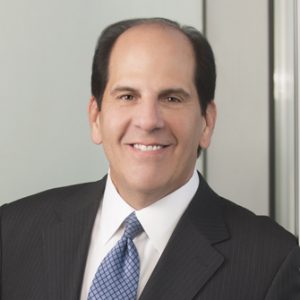 Phoenix, AZ
Frank M. Placenti
Squire Patton & Boggs

+ Follow
ABOUT
Frank serves as the Founding President and Trustee of the American College of
Governance Counsel and as a Vice Chair of the Corporate Governance
Committee of the American Bar Association.
Frank has been listed in Best Lawyers in America since 2006, Chambers USA
since 2003 and is a multi-year member of the Lawdragon 500, an
acknowledgment given to the top 500 lawyers in America. The 2013
International Global Law Experts Awards recognized him as the Corporate
Governance Lawyer of the Year in Arizona. He is recommended in Arizona for
corporate matters and mergers and acquisitions by PLC Which lawyer?
Yearbook since 2009 and is listed in the PLC Cross-Border Mergers and
Acquisitions Handbook. Each year since 2007, Frank has been selected by his
peers to appear in Southwest Super Lawyers, a distinction awarded to the top
5% of lawyers in the region.
Frank is a member of Greater Phoenix Leadership. He formerly served as the
Chair of the Board of Directors of the Boys and Girls Clubs of Metropolitan
Phoenix, as Chair of the Phoenix Chamber of Commerce and as Chair of the
Phoenix Children's Hospital Foundation and a member of that hospital's Board
of Directors. He also served as a member of the Boards of Directors of the
Herberger Theater Company and the Arizona Science Center.
He has also served as the Lead Director for a Nasdaq listed publicly-traded
health care company and as Lead Director for a private company based in
Charlotte, North Carolina that serves the restaurant and hospitality industries.
He currently serves on the Board of a privately held, private equity-based
company headquartered in New York serving major financial institutions.
Frank is editor of The Directors Handbook, A Field Guide to 101 Situations
Commonly Encountered in the Boardroom, and has been invited to teach in the
Distinguished Practitioners in Residence Program in the Moritz College of Law
at The Ohio State University.