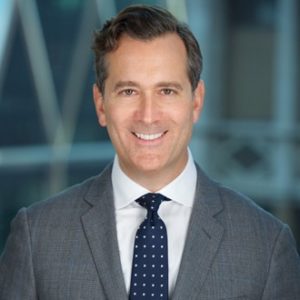 New York City, NY
Howard Goldwasser
+ Follow
ABOUT
Howard Goldwasser has a broad range of transactional experience focusing on structured finance and securitization of both traditional and non-traditional asset classes, including CDOs and CLOs, "marketplace" loans, credit card receivables, trade receivables, airline ticket receivables, drug royalty receivables and covered bonds. His clients include investment banks, commercial banks, non-bank lenders, hedge funds and investment managers.
Mr. Goldwasser is recognized as a market-leading lawyer in the US CLO space. He has advised on the structuring of US CLOs and CDOs since the mid-1990s, when the US CLO and CDO markets first emerged, and he has been advising both arrangers and collateral managers in the post-crisis "CLO 2.0" market since the beginning of that market in the years just after the financial crisis. Mr. Goldwasser has done pioneering work in the areas of securitization risk retention, in particular around the creation of so-called "CMVs" (capitalized management vehicles) and "C-MOAs" (capitalized majority-owned affiliates) designed to enable collateral managers to source third-party debt and equity to facilitate compliance with both the US's and the European Union's securitization risk retention rules, and in the area of CLO warehousing, where he has designed traditional and non-traditional warehousing programs for CLO arrangers.
In addition, Mr. Goldwasser has represented banks and non-bank lenders syndicated and bilateral financings, senior secured term loan financings, receivables and asset-based financings, in particular, financings related to the warehousing of financial assets for securitization.
Recognition
Best Lawyers Securitization and Structured Finance Law (2010-2018)
The Legal 500 US Finance: Structured Finance (2017)
ILO and Lexology Client Choice Awards Winner for Securitization & Structured Finance in New York (2017)
BTI Consulting Group Distinguished MVP (2015-2016) Client Services Super All-Star (2015-2016)