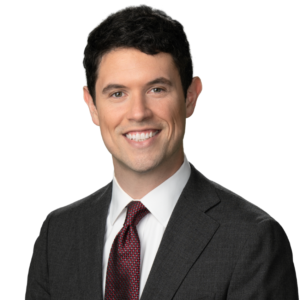 Washington, DC
Jacob Grubman
Ifrah Law

+ Follow
ABOUT
Jake Grubman is an associate at Ifrah Law, a Washington, DC-based boutique law firm known for highly experienced attorneys and a strong track record in matters involving the intersection of finance, technology, and U.S. government regulation.
Jake provides counsel to Ifrah Law clients facing a range of litigation and investigation challenges. He has represented corporate and nonprofit clients, including Fortune 500 companies and major universities, in litigation involving Securities and Exchange Commission (SEC) enforcement actions, product liability class-action suits, and commercial real estate disputes, to name a few. He has experience in internal investigations by both private employers and government agencies into such claims as potential violations of U.S. sanctions and export controls, alleged misuse of company funds, and corruption.
Prior to joining Ifrah Law, Jake worked as Staff Attorney for the U.S. Court of Appeals for the D.C. Circuit and in the litigation group of a global Am Law 50 law firm.