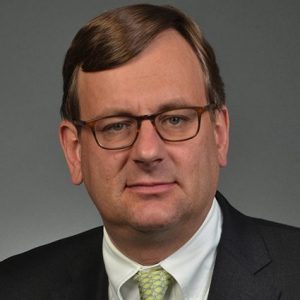 New York, NY
Jan-Paul Bruynes
Akin Gump Strauss Hauer and Feld LLP

+ Follow
ABOUT
J.P. Bruynes has broad corporate experience that includes the representation of domestic and offshore hedge funds and hedge fund managers in all aspects of their business.
Practice & Background
Mr. Bruynes represents clients with respect to investments in securities, commodities, futures contracts, forward contracts, options, swap transactions, other derivatives and other investments. He also advises hedge fund managers, investment advisers, commodity trading advisors, commodity pool operators and third-party marketers with respect to compliance with all applicable laws, and has experience representing clients with respect to exchange, self-regulatory and governmental audits and investigations. His experience includes active participation in all phases of structuring, negotiating and documenting transactions and agreements.
Community Involvement
Mr. Bruynes is involved in community, civic and charitable activities that include being a:
member of the Managed Funds Association (MFA), currently serves as a Steering Committee member of the MFA's CTA/CPO Forum
former member of the New York City Bar Association's Committee on Futures and Derivatives Regulation and its CPO/CTA sub-committee.
Awards & Accolades
Recognized by The Who's Who in Legal 100: Private Funds, 2014 and 2015
Speaking Engagements
"East v West: unlocking emerging market opportunities", CTA Intelligence Breakfast Briefing, 8 September, 2016, London
"Filing Requirements for CPOs and CTAs" NFA Member Regulatory Conference, March 5, 2015, Houston
"Filing Requirements for CPOs and CTAs," National Futures Association's Member Regulatory Conference, November 6, 2014, London
"Custody Rules, Offshore Advisors, CFTC/CPO Rules and New PCAOB Rules," KPMG Risk Management Team Compliance Retreat, September 5, 2014, New York
"Disclosure Documents," National Futures Association's CPO Workshop, October 23, 2012, New York
"Disclosure Documents," National Futures Association's CPO Workshop, September 18, 2012, London
"Starting and Seeding A Fund (Hedge Fund or Family Office)," Infovest 21 Seminar, June 16, 2011, New York
"New Regulatory Reforms: The Impact on Your Business," MFA Forum 2011 , March 31, 2011, Dallas
"Legal Roundtable: The Potential Impact of Regulatory Reform on Product Development, Innovation, Distribution and M&A," MFA Network 2011, January 30‒February 1, 2011, Palm Beach, FL
"MFA Sound Practices 2007 Update," MFA Network 2008, February 11, 2008, Key Biscayne
"Hedge Funds, Market Activism and Regulation Update," Osgood Hall, York Law School, January 30, 2007, Toronto
"Comparative Offshore Jurisdictions," GAIM Cayman 2006, May 1, 2006
"Offshore Fund Due Diligence," IIR's Hedge Fund Due Diligence For Investors Conference, November 1, 2005, New York
"Advanced Due Diligence Techniques – Suggestions for Avoiding Pitfall and Problems," Infovest 21 Seminar, June 13, 2005, New York
"How to Organize your Business for Success," MFA Forum 2005, June 8, 2005, Chicago
"Turning Your Business into a Hedge Fund," MFA Network 2002, February 5, 2002, Miami
"Marketing to ERISA Investors," MFA Network 2000
"Recent NFA Developments," IBA/ABA International Conference on Private Investment Funds, November 1, 1999, London.
Languages
Dutch