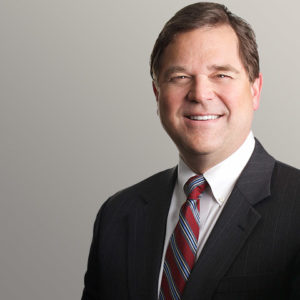 Washington, D.C.
Jeffrey M. Telep
King & Spalding

+ Follow
ABOUT
Jeff Telep focuses on the litigation of high-profile international trade disputes. As a partner in our International Trade practice, Jeff represents corporate clients in Section 337 investigations at the U.S. International Trade Commission; antidumping and countervailing duty investigations under the Tariff Act of 1930; customs investigations; other commercial litigation and arbitration; and international trade compliance matters.
With more than 25 years of experience, Jeff represents clients in unfair trade practice investigations at the U.S. ITC under Section 337 of the Tariff Act of 1930, as well as in anti-dumping and countervailing duty investigations; customs civil penalty investigations, seizures and forfeitures; international arbitrations; and other commercial litigation. Jeff has represented clients in multiple industries, including semiconductors, telecommunications equipment, pharmaceuticals, medical devices, automotive, and other consumer and industrial goods.
Jeff also counsels clients on international trade regulatory matters. These include Office of Foreign Assets Control economic sanctions matters, Customs and foreign trade zone issues, and Bank Secrecy Act and anti-money laundering issues.
Jeff is the Vice President and an Executive Committee member of the ITC Trial Lawyers Association, the premier association of Section 337 trial lawyers. He also is on Georgetown University's International Trade Update Advisory Board and served for three years on Law360's Advisory Board for Intellectual Property to advise on developments under Section 337 of the Tariff Act. He was appointed by the Chief Judge of the U.S. Court of International Trade to the Court's Rules Advisory Committee for two consecutive five-year terms. Jeff also is a member of the Board of Directors of the American Danish Business Council (2014–2017).
Previously, Jeff spent six years as a trial attorney with the Civil Division of the Department of Justice. During his tenure, he was lead counsel in more than 75 international trade disputes.