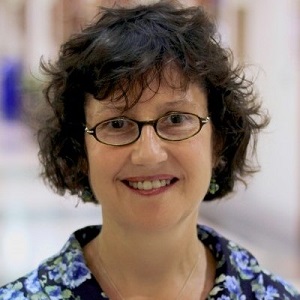 Knoxville, TN
Joan MacLeod Heminway
University of Tennessee College of Law

+ Follow
ABOUT
Professor Heminway brought nearly 15 years of corporate practice experience to the University of Tennessee College of Law when she joined the faculty in 2000. She practiced transactional business law (working in the areas of public offerings, private placements, mergers, acquisitions, dispositions, and restructurings) in the Boston office of Skadden, Arps, Slate, Meagher & Flom LLP from 1985 through 2000. She has served as an expert witness and consultant on corporate finance and federal and state securities law matters and is a frequent academic and continuing legal education presenter on business law issues. Professor Heminway also has represented clients pro bono on political asylum applications, landlord/tenant appeals, social security/disability cases, and not-for- profit incorporations and related business law issues.
In her research and writing, Professor Heminway focuses most closely on disclosure regulation and policy under federal securities (including insider trading) law and state entity (especially corporate) law. Some of her work explores these topics in the context of sex or gender difference. She is best known for her recent work involving crowdfunding and, before that, for a series of articles relating to the insider trading and criminal securities fraud actions brought against Martha Stewart in connection with her December 2001 sale of ImClone Systems, Inc. common stock. Other areas of interest manifested in her work include institutional reform at the U.S. Securities and Exchange Commission, teaching business law, and corporate finance and corporate governance planning and drafting. She has coauthored a number of annotated merger and acquisition agreements and related ancillary documents for Transactions: The Tennessee Journal of Business Law. Her work has been published in a wide variety of general and specialty journals. She also has authored numerous academic and trade book chapters and co-authored two business law teaching texts: Business Enterprises: Legal Structures, Governance, and Policy (LexisNexis, 3d ed. 2016) and Martha Stewart's Legal Troubles (Carolina Academic Press 2006).
Professor Heminway is a member of the American Law Institute and is a Research Fellow of the UT Center for Corporate Governance and the UT Center for the Study of Social Justice. She has been a Visiting Professor at Boston College Law School and at Vanderbilt University Law School and has taught business law courses in study abroad programs in Brazil and England. She was President of the campus Faculty Senate for the 2010-11 academic year.