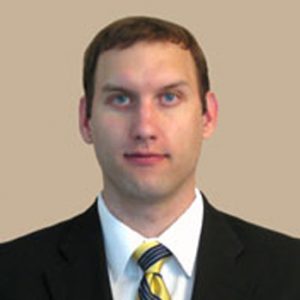 Bellaire, TX
John S. Gillies
The Loev Law Firm, PC

+ Follow
ABOUT
In July 2004, the firm added John S. Gillies as an Associate. John graduated from South Texas College of Law in May 2004. Before attending South Texas, John received his B.A. in Economics from the University of Vermont, in Burlington Vermont in May 2001. John was admitted to the State Bar of Texas in 2004.
John has represented a variety of public and private small to medium sized companies and has experience with public and private offerings of securities, SEC reporting, mergers and acquisitions, initial public offerings, up-listings to NYSE & NASDAQ, and federal securities law compliance.
John co-authored "Changes to SEC Rules Regarding Shell Companies and the Use of Form S-8 Registration Statements," which was published in the January/February 2006 edition of the Journal of Taxation and Regulation of Financial Institutions.
John co-authored "New Over-The-Counter Bulletin Board Rules May Mean Three Strikes and You're Out to Some Issuers," published in the Spring 2006, Attorney-CPA Journal.
John co-authored "What Constitutes a Security and Requirements Relating to the Offer and Sales of Securities and Exemptions" which was published in the January 2017, Attorney-CPA Journal and in April 2017 in the American Bar Association-Business Law Today.