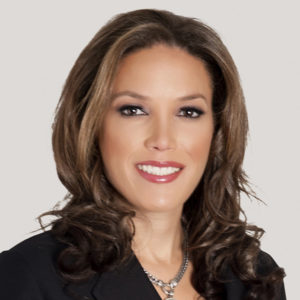 Washington, D.C.
Jonice Gray Tucker
Buckley Sandler

+ Follow
ABOUT
Jonice Gray Tucker is a founding partner with Buckley LLP and a member of the Firm's governing board. Ms. Tucker specializes in work with banks, non-bank financial institutions, and other companies providing financial products and services. She works with some of the largest bank and non-bank financial institutions, emerging companies such as fintechs, and retailers whose business operations include consumer and commercial finance.
Ms. Tucker focuses a substantial portion of her practice on escalated supervision matters, investigations, and enforcement actions. She frequently serves as lead counsel in matters involving the DOJ, CFPB, HUD, FTC, and prudential banking regulators. She also represents clients in connection with matters involving state Attorneys General and other regulators such as the NYDFS, the California DBO, and state banking departments. In addition to her work before government regulators, Ms. Tucker counsels clients on compliance with laws governing financial services, conducts internal investigations, and represents clients in complex civil litigation.
Ms. Tucker has been recognized in Chambers USA as a leading lawyer in the category of Financial Services Regulation: Banking (Enforcement & Investigations) as well as in Super Lawyers (Consumer Law, Civil Litigation Defense, and Banking), Best Lawyers (Banking and Finance Law), and Legal 500 (Litigation). Ms. Tucker also has been featured in Washingtonian magazine's Top Lawyers issue, the "Meet the Women Rainmakers" segment of Law Practice Today, in Law360's Rainmaker series, and in Law360's Minority Powerbroker series. In 2018, she received MCCA's Rainmaker Award and also was recognized by Savoy as one of the nation's Most Influential Black Lawyers.
Ms. Tucker is Immediate Past Chair of the American Bar Association's Banking Law Committee, which has more than 2,000 members. She serves on the Board of Regents of the American College of Consumer Financial Services Lawyers and on the Executive Committee of the Board of Directors for the Legal Aid Society of the District of Columbia.
Ms. Tucker holds a J.D. from Yale Law School and B.A. from the University of Virginia (Phi Beta Kappa).