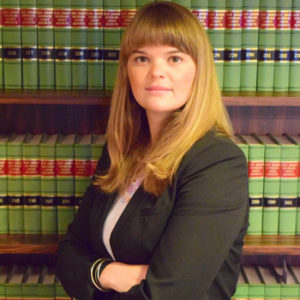 Philadelphia, PA
Jordan L Fischer
XPAN Law Group, LLC

+ Follow
ABOUT
Jordan is a co-founder and managing partner of XPAN Law Group, LLC, a Women-Owned boutique law firm. She focuses her practice on international data privacy and cybersecurity and cross-border data management, with a special emphasis in European Union data privacy regulations and the forthcoming General Data Protection Regulation.  Jordan has extensive experience in the intersection of law and technology.  
At XPAN, Jordan regularly evaluates and assesses legal and business opportunities and risk to provide public and private sector clients with critical data privacy and cybersecurity assessments and strategy.  With a global perspective, Jordan works with clients to create cost-effective and business oriented approaches to cybersecurity and data privacy compliance. Jordan also works on and manages large-scale electronic discovery projects to address cross-border discovery issues. 
In addition to being a principal member of XPAN Law Group, Jordan is an adjunct law professor at the Thomas R. Kline School of Law, where she teaches a variety of legal courses, including European Union law.
Jordan is admitted to practice in the following jurisdictions:
Commonwealth of Pennsylvania, the United States District Court for the Eastern District of Pennsylvania, the State of New Jersey, the United States District Court for the District of New Jersey, and the United States Court of Appeals for the Third Circuit.