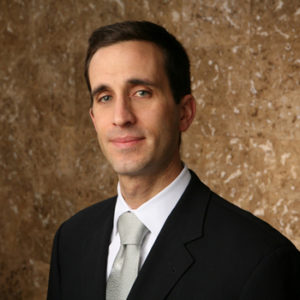 Chicago, IL
Joseph F. Marinelli
Fitch, Even, Tabin & Flannery LLP

+ Follow
ABOUT
Joseph F. Marinelli is a partner at Fitch, Even, Tabin & Flannery, a national intellectual property law boutique headquartered in Chicago. Joe has over 15 years of experience litigating complex patent, trade secrets, and trademark cases in a variety of industries including semiconductors, consumer electronics, financial products and services, and medical devices. He has honed his trial skills through extensive experience in popular patent venues including the Eastern District of Texas, the Northern District of Illinois, the Northern District of California, and the Western District of Wisconsin.
Additionally, Joe provides counsel on intellectual property portfolio management and transactions, including structuring and negotiating IP licenses, joint ventures, and technology agreements. He advises clients across a broad spectrum of technologies, including liquid crystal displays, DRAM and Flash memory, lithium ion batteries, medical devices, pharmaceuticals, polyethylene films, garage door openers, and banking systems. In addition to his trial work, Joe regularly counsels clients on patent infringement avoidance, which often involves providing validity opinions.
Joe has handled appeals to the U.S. Court of Appeals for the Federal Circuit and the Seventh Circuit and has unique experience in successfully representing clients in post-grant proceedings in the U.S. Patent and Trademark Office under the America Invents Act.