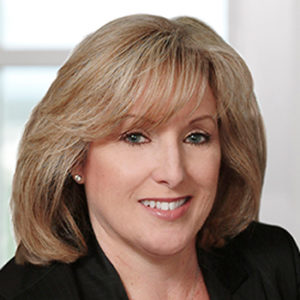 Tampa, FL
Kathleen S McLeroy
Carlton Fields

+ Follow
ABOUT
Kathy McLeroy has extensive experience resolving disputes as a litigator, mediator, and arbitrator. As a trial lawyer, she has substantial experience representing creditors in disputes with debtors in all forums, including state court, federal court, bankruptcy court, and in arbitration proceedings. Ms. McLeroy regularly arbitrates and mediates disputes arising from contract disputes between health care providers. She works with judgment holders to enforce and collect large commercial judgments, both domestic and international.
She also represents commercial banks, mortgage holders, property owners, title insurers, and real estate developers in real property disputes and mortgage foreclosures. Clients seek her guidance on matters involving receivership law, and she serves as a real estate receiver and counsel for receivers.
Ms. McLeroy earned her MBA and worked as a bank loan officer prior to attending law school. This experience informs her understanding of her banking clients' perspectives, processes, and business needs and goals, particularly when handling disputes, collections, and foreclosures.
In 2004, Ms. McLeroy was certified by the Supreme Court of Florida as a Circuit Civil and County Court Mediator. For more than 14 years she has also been certified to serve as a mediator in matters pending before the United States District Court for the Middle District of Florida and the United States Bankruptcy Court for the Middle District of Florida.
She mediates a variety of commercial disputes including commercial foreclosures, contract disputes , title disputes, and bankruptcy disputes. She is also qualified by the Supreme Court of Florida to serve as a Court-Appointed Arbitrator.
Ms. McLeroy is chair of the firm's Pro Bono Committee and co-manager of the Tampa National Trial Practice Group.
Professional Recognition
AV Rated by Martindale-Hubbell
American Bar Foundation Fellow
Selected for inclusion in Florida Super Lawyers (2012-2017)
2017 William Reece Smith Jr. Public Service Award from Stetson University College of Law
2016 Medal of Honor Award, The Florida Bar Foundation
2007 Leadership Award, The Florida Bar Standing Committee on Professionalism
2005 The Florida Bar President's Pro Bono Service Award
2004 Service and Recognition Award from the University of Tampa National Alumni Association
2004 Hillsborough County Bar Association's Jimmy Kynes Award for Outstanding Pro Bono Service
2001 Outstanding Pro Bono Service as Client Intake Volunteer from the Hillsborough Attorney Volunteer Efforts Program
2001 President's Award for Excellence from The Florida Bar Foundation
2001 Carlton Fields Pro Bono Publico Award Recipient
Martin K. Burks Scholar (teaching scholar), Washington & Lee University School of Law
Sparks Scholar, Washington & Lee University School of Law
Phi Kappa Phi
Omicron Delta Kappa
Professional and Civic Activities
Florida Commission on Access to Civil Justice, Commission Member (2014-present)
Executive Committee (2016-present)
Chair, Resource Evaluation Committee (2016-present)
Access and Delivery of Legal Services Subcommittee (2014 –2016)
The Florida Bar
Vision 2016 Commission (2013-2016)
Co-Chair, Pro Bono Legal Services Committee (2012-present)
Standing Committee on Professionalism (2003-2007)
   Hoveler Judicial Award Committee, Chair (2004-2005)
   Law Faculty Award Subcommittee, Chair (2006-2007)
Continuing Legal Education Committee (1992-2002)
Vice Chair (2001-2002)     
Grievance Committee 13A (1999-2002)
Chair (2000-2002)
American Bar Association
ABA Business Law Section
Vice Chair, Leadership Development Committee (2017-present)
Business Law Today Editorial Board (2012-2017)
Section Council (2012-2016)
Committee on Committees (2015-2016)
Committee on Membership and Outreach (2014-2015)
Finance Committee (2012-2014)
Nominating Committee (2012) 
ABA Business Law Section Pro Bono Committee
   Chair  (2009-2012)
   Vice Chair (2006-2009)
ABA Standing Committee on Pro Bono
   Business Law Section Liaison (2007-2010)
ABA Commission on IOLTA, Member (2008-2011)
ABA National Public Service Award Selection Committee (2004-present)
Florida Justice Technology Center
Chair and Board Member (2015-present)
Hillsborough County Bar Association
Corporate Banking and Business Law Section, Chair (1993-1994)
Law Week Steering Committee (1996-1998)
The Tampa Bay Bankruptcy Bar Association
Board of Directors (1994-1998)
Treasurer (1996-1998)
Chair, Continuing Legal Education Committee (1994-1996)
The Florida Bar Foundation
Board of Directors (1999-2010)
Executive Committee (2000-2010)
Endowment Trustee (2010-present)
Immediate Past President (2009-2010)
President (2008-2009)
President-Elect (2007-2008)
Treasurer (2006-2007)
Secretary (2004-2006)
Ad Hoc IOTA Rules Committee (2000-2001)
Chair (2000-2001)
Development Committee (2003-2007)
Chair (2003-2007)
Vice Chair (2001-2003)
Investment Committee (1999-2002)
Legal Assistance to the Poor Grant Committee (1999-2008)
Chair (2007-2008)
Grant Program Committee (2003-2008)
Chair (2007-2008)
IOTA Operations Committee (2005-2008)
Fellow, American Bar Foundation
Bay Area Legal Services, Inc.
Board of Directors (1994-1999, 2002-2007)
President (2007, 1998)
President-Elect (2006, 1997)
Treasurer (1995, 1996, 2005)
Chief Justice's Advisory Committee for the 2009 Tobias Simon Pro Bono Awards (appointed by the Chief Justice of the Supreme Court of Florida)
Ferguson-White Inn of Court
Master (2008-present)
Barrister (2004-2008)
The University of Tampa Board of Counselors
Steering Committee (1994-present)
Chair (2001-2002)
Vice Chair (2000-2001)
The University of Tampa Board of Trustees
Board Member (2001-2002)
Athletics Committee (2002-2010)
Background
McLeroy was a Commercial Loan Officer and a Consumer Loan Officer with Commercial National Bank (now Regions Bank) in Shreveport, Louisiana prior to attending law school.
She has served as an adjunct professor at The University of Tampa where she taught Advanced Business Law.
Education
Washington & Lee University School of Law (J.D., cum laude, 1990)
Member, Washington and Lee Law Review
Burks Scholar, Sparks Scholar
Louisiana State University (MBA, summa cum laude, 1986)
Named Outstanding MBA Student 1986
Louisiana State University (B.S., magna cum laude, Finance, 1982)
Recipient of University Award in Finance 1982 (given to one student annually)