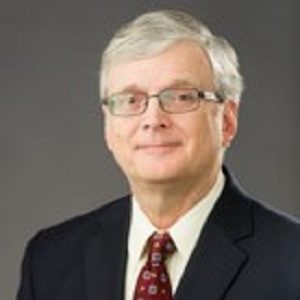 Kenneth L. Vermilion
The Vermilion Group

+ Follow
ABOUT
Ken Vermilion currently is the principal in The Vermilion Group Strategic Legal Management LLC. He specializes in providing middle market legal departments strategic planning and operational guidance. Prior to launching The Vermilion Group, Ken was a founding director in the Houston office of Duff & Phelps Legal Management Consulting practice. He has more than 16 years of in-house legal department management experience focused on improving business performance and reducing costs through a variety of techniques including the implementation of progressive strategies, leveraging the use of technology, and the development of effective and uncomplicated management reports and metrics. Ken's recognized leadership strengths drive financial results.
Prior to joining Duff & Phelps, Ken served as the Senior Director of Operations, Finance and Technology for Walmart Stores, Inc. where he oversaw legal department financial management, the implementation and management of technology, and other operational activities including key service provider contracts and office space management. Ken held a similar senior level position at Sears, Roebuck and Co. prior to joining Walmart.
Throughout his corporate legal department career, Ken has garnered many notable accomplishments and led several transformational initiatives that positively impacted legal department operations including: establishing financial management processes, procuring and implementing core information technology solutions, reducing electronic discovery costs, and co-developing a strategic lawyer compensation plan and career path. Ken has earned a reputation for strategic leadership as a result of his ability to drive process improvements, reduce costs and effectively manage organizational change.
Prior to working in corporate legal departments, Ken held numerous corporate finance positions and was responsible for developing and delivering senior executive financial literacy programs. These experiences provide Ken a unique background in the industry and enhance his ability to be an effective leader.
Ken's expertise is highly sought after by legal industry service providers. His industry knowledge has contributed to the development of emerging new products for corporate legal departments such as a legal spend management solution with international capabilities. He has been a speaker on the topics of corporate change management, data analytics and metrics.
Ken earned his B.S. degree from Northern Illinois University.