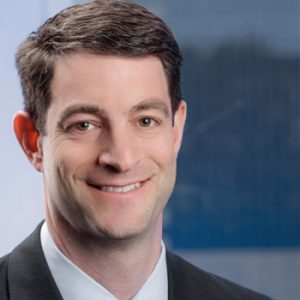 New York City, NY
Marc Berger
Ropes & Gray LLP

+ Follow
ABOUT
Marc Berger, a former federal prosecutor and co-head of the firm's securities & futures enforcement practice, focuses on defending companies and individuals in white collar criminal matters, regulatory investigations and enforcement proceedings, and internal investigations. Marc's representations include foreign and domestic corporations, investment advisers and asset managers concerning securities, commodities, and insider trading offenses, bribery and violations of the Foreign Corrupt Practices Act (FCPA), computer hacking and data breaches, and responses to internal whistleblower complaints, as well as individual employees in similar investigations. He also counsels on securities and corporate governance issues, regulatory compliance, and a range of other sensitive situations.
Previously, Marc was an Assistant United States Attorney for the Southern District of New York and Chief of that office's Securities and Commodities Fraud Task Force. In that role, he oversaw a staff of 20 prosecutors and regularly coordinated fraud investigations with the Securities and Exchange Commission, Commodity Futures Trading Commission, and FINRA. As head of the fraud unit, Marc led the investigation and prosecution of many high-profile securities enforcement matters, including a significant number of cases as part of the largest crackdown on hedge fund insider trading in U.S. history. Marc supervised and investigated a wide array of securities cases, including in the areas of insider trading, corporate fraud, complex and structured financial products, the FCPA, offering fraud and fraudulent investment schemes, asset management fraud, broker bribery, market manipulation, and abusive high-frequency trading practices.
Notable cases from Marc's tenure include insider trading charges against four SAC Capital Management companies, financial fraud charges against former JPMorgan traders who allegedly attempted to conceal losses in connection with the 2012 London Whale incident, financial fraud charges against former Credit Suisse traders who hid more than $100 million in losses in a mortgage-backed securities trading book in 2007 and 2008, FCPA charges in connection with a massive kickback scheme to secure the bond trading business of a state-owned Venezuelan bank, and a wire fraud charge against a major automotive company for defrauding consumers by issuing misleading statements about safety issues in its vehicles.
As an Assistant U.S. Attorney, Marc tried and won convictions in 13 jury trials and argued 21 appeals before the U.S. Court of Appeals for the Second Circuit.