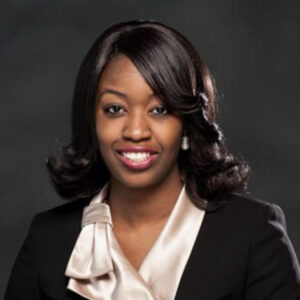 Washington, DC
Maritza T. Adonis
MTA Visions Global CSR & Gov't Relations

+ Follow
ABOUT
Maritza T. Adonis, J.D., MCIArb, Citizen Diplomat, U.S. Lobbyist, Global Advocate, Diplomacy, Diversity, and Political Thought Leader, International Arbitration Professional, Global Public Policy and Corporate Social Responsibility (CSR) Executive serves as Chief Executive Officer of MTA Visions Global CSR & Gov't Relations firm based in Washington D.C. In this capacity, Maritza curates and provides advisory services on DEI, ESG, global public-private partnerships, and local, state, federal, and international policy, political, and diplomatic lobbying matters on behalf of responsible businesses, nonprofits, trade associations, embassies, local government economic development agencies, and universities while serving as their chief liaison with the U.S. Congress, U.S. federal agencies, and the White House.
Prior to this role, Maritza led the sustainable business and investor-focused legislative, regulatory, and advocacy strategies for over 250,000 sustainable businesses as Executive Vice President of Policy, Advocacy, and Government Affairs, served as Director of Political and Government Relations for a global nonprofit; consulted as Senior Policy and Political Strategist for several trade organizations, worked as Legislative Fellow on Capitol Hill, and resolved international and commercial investment disputes at the leading business law firm in Lithuania under SIAC, VIAC, and ICC jurisdictions. Most notably, Maritza drafted the United State's fastest growing county's Business Investment Policy, consulted on the revampment of China's Company's Law, served as faculty at John Hopkins curating and teaching two courses on "CSR and Public Policy", and "Equitable CSR: Achieving DEI and Racial Equity" in partnership with the U.S. Chamber of Commerce Foundation's Corporate Citizenship Center, and was deployed as a U.S. Delegate for the first U.S.-China business diplomacy mission.
In a leadership capacity with the ABA, Maritza currently serves as inaugural section DEI Director and founder of the Corporate Social Responsibility Law committee's Sustainable Global Corporate Activism subcommittee under the Business Law Section and Deputy Policy Officer and Co-Chair of the Young Lawyers Interest Network under the International Law Section.
Maritza earned her B.A. in Sociology with studies in Political Science, Social Work, and Health, Medicine, and Human Values from North Carolina State University. Maritza also holds a J.D. with concentrations in International Business, Community Economic Development, and Global Arbitration Law and Practice from CSL and Queen Mary University of London School of International Arbitration and obtained Certificates in Women's Entrepreneurship and Professional Corporate Social Responsibility from Cornell and John Hopkins universities respectively.
Maritza has been featured in Politico, the National Institute for Lobbying & Ethics, Pensions and Investments and was recently named a 2021 CSIS U.S. National Security and Foreign Affairs Leader. In her spare time, Maritza is planting Youth Leading Now chapters across the globe to recruit and equip socially responsible youth into peace-building, politics, and diplomacy while partnering with country leadership to remove global barriers to meaningful youth engagement in all corners of society.