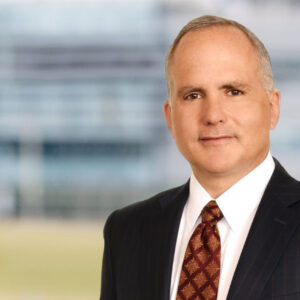 Princeton, NJ, and Philadelphia, PA
Matthew V. DelDuca
Partner, Troutman Pepper Hamilton Sanders LLP

+ Follow
ABOUT
With a strong track record of litigating hundreds of cases in state and federal courts, Matt is known for his responsiveness and his high degree of technical ability. He has tried dozens of cases to verdict.
Matt's trial experience includes individual and class employment cases, noncompetition and trade secret litigation, complex business litigation, shareholder litigation, product liability, and mass tort litigation.
Matt has been highly rated by Chambers USA, which noted that he "stands out as a massively experienced litigator with a strong track record in cases connected to the health care and life sciences arenas," that his strengths are his "quickly expedient responses to client queries and technical ability to deal with tricky contract negotiations," and that he is "a very effective litigator and has great insights into the issues of a case."
Matt regularly represents employers in state and federal labor and employment litigation involving claims of discrimination, wrongful discharge and defamation, as well as other related disputes. He also represents employers in litigation to protect confidential information and trade secrets and to enforce restrictive covenants. In addition, Matt represents management in labor negotiations and unfair labor practice proceedings before the National Labor Relations Board. He has handled labor arbitration proceedings in a variety of industries, and counsels employers on employment and business matters.
Matt has argued many cases before the New Jersey Appellate Division and the New Jersey Supreme Court. Most recently, he obtained appeals in Crosspointe v. Wegmans and Chandelaria v. Rent-A-Center, where the Appellate Division rejected the attempted amendment of the plaintiff's claims to assert a putative class action. He has successfully defended verdicts and the entry of summary judgment for clients in a number of state and federal appeals.
Matt frequently speaks and presents articles on trial advocacy and a wide variety of labor and employment matters.
Matt is a member of the Federal Practice and Procedure Section, the Labor and Employment Section, and the Pro Bono Committee of the New Jersey State Bar Association. He also is a member of the Federal Bar Association of New Jersey.