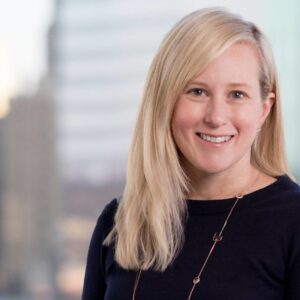 Richmond, VA
Megan Conway Rahman
Partner, Troutman Pepper Hamilton Sanders LLP

+ Follow
ABOUT
Megan represents clients in high-stakes government investigations and litigation. Clients rely on her responsive and proactive approach to effectively anticipating and resolving challenges.
Megan provides informed advice and support to individuals and corporations facing regulatory, civil, and criminal investigations, ensuring that her clients' legal and strategic needs are met at each stage of the representation. She is familiar with the entire lifecycle of corporate compliance, conducting internal investigations and audits, providing compliance training and counseling, and representing clients in government investigations and high-stakes federal and state civil and criminal litigation.
Megan works closely with clients at all stages of the government enforcement process, handling sophisticated internal investigations and litigation related to a wide variety of criminal and enforcement matters. She vigorously represents client interests before regulatory bodies, including the U.S. Department of Justice, the Securities and Exchange Commission, and federal grand juries, achieving successful results in matters related to alleged antitrust violations, securities fraud, government contracting fraud, embezzlement, insider trading, bank and lending fraud, health care fraud, and accounting fraud, as well as violations of the Foreign Corrupt Practices Act (FCPA) and the False Claims Act. Clients also regularly choose Megan to advise them on regulatory and legislative matters related to U.S. national security, including Committee on Foreign Investment in the U.S. (CFIUS) notifications.
Megan focuses on ensuring that clients' legal and strategic goals are met. As part of these efforts, Megan frequently presents continuing legal education programs to help in-house counsel stay informed on developments in regulatory compliance so that they can devote their energy to the success of their businesses.