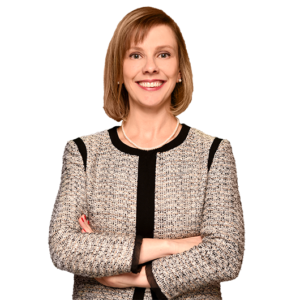 Chicago, IL
Molly K. McGinley
K&L Gates LLP

+ Follow
ABOUT
Molly K. McGinley concentrates her practice at K&L Gates in commercial litigation with a focus on complex litigation, including investment company litigation, securities litigation and consumer class action defense. Molly is a member of the firm's securities and transactional litigation practice and class action litigation defense groups. Molly has litigated in numerous state and federal jurisdictions, representing a broad range of clients, including small companies, Fortune 500 Companies and investment advisers. She has handled various commercial disputes, including contract and business tort litigation and internal investigations. Molly represents clients in numerous industries including energy, healthcare, digital health, technology, and financial services.
Investment Company and Securities Litigation
Molly's investment company litigation experience includes representing investment advisers and independent trustees in class actions, derivative lawsuits, and actions brought pursuant to Section 36(b) of the Investment Company Act of 1940. She also has represented publicly held corporations and corporate officers and directors in securities derivative and class action lawsuits.
Consumer Class Action Defense
Molly's consumer class action defense experience includes litigating numerous Telephone Consumer Protection Act (TCPA) claims in various jurisdictions and advising clients with respect to ongoing TCPA compliance. She also is a leader of the firm's biometric data compliance and defense affinity group and has advised clients with respect to putative class action litigation under the Illinois Biometric Information Privacy Act (BIPA) and compliance with BIPA. Molly also has defended products manufacturers in consumer fraud lawsuits, involving claims under various state consumer fraud statutes, breach of implied and express warranty claims and unjust enrichment claims.
Professional Background
Prior to joining the firm, Molly was a law clerk for the Honorable Mary Anne Mason in the Chancery Division of the Circuit Court of Cook County, Illinois