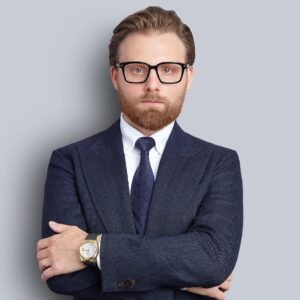 Toronto, Canada
Myron Mallia-Dare
Miller Thomson LLP

+ Follow
ABOUT
Myron Mallia-Dare is a Partner at Miller Thomson LLP in Toronto, Canada, and Co-Leader of Miller Thomson's national High Growth and Emerging Companies Program – MTech, specializing in the technology, media and telecommunications sectors. With a primary focus on domestic and cross-border mergers and acquisitions, private equity, and venture financing, Myron brings extensive experience and insights to help clients navigate complex legal challenges.
Recognized for his expertise, Myron was listed in Canada's Best Lawyers 2022 in the category of Ones to Watch. He is an experienced legal advisor in private equity and venture capital, regularly counseling domestic and international private equity funds, sellers, and strategic acquirers on complex transactions. Myron excels at identifying and solving unique challenges in acquiring or selling technology, media, and telecommunications companies. Private equity sponsors and investors rely on his comprehensive guidance throughout the investment cycle, including fund investments, leveraged buyouts, co-investments, distressed investments, and exits. Myron is a thought leader on the impacts of ESG in M&A transactions and routinely advises boards, stakeholders and shareholder on ESG matters. He is an Instructor for the Osgoode Certificate in ESG, Climate Risk & the Law in the Osgoode Professional Development program. Myron is also an adjunct professor at the University of New Brunswick Faculty of Law where he teaches Corporate Finance.
In addition to his private equity and M&A expertise, Myron actively contributes to the venture capital space. He works closely with private equity and venture capital funds, strategic investors, and high-growth emerging companies. Myron represents both issuers and investors, guiding them through various stages of investments, from seed stage financing to going public. He provides strategic advice to emerging companies, helping them become investment-ready and skillfully navigate each financing transaction. Myron's commitment to supporting the startup community is evident through his involvement in accelerators and business incubator programs. He plays a central role in Miller Thomson's partnership with OneEleven – Canada's premier community of venture-backed tech companies – furthering his dedication to empowering and guiding entrepreneurs.
Myron brings in-depth experience in equity and debt financing, joint ventures, business combinations, and governance matters to support technology companies' day-to-day corporate needs. He specializes in cutting-edge technologies, including artificial intelligence, FinTech, RegTech, MedTech, AgriTech, blockchain, and cloud computing (SaaS, IaaS, and PaaS).
Recognized as a thought leader, Myron actively contributes to conferences, podcasts, and industry publications. His insights cover trends in private equity, venture capital, emerging companies, and ESG. He has co-authored chapters for two books on emerging technologies written by leading experts throughout the world, being "Law of Artificial Intelligence and Smart Machines: Understanding A.I. and the Legal Impact" and "Cloud 3.0."
In addition to his legal practice, Myron actively engages with the technology industry. He serves on the Board of Directors for numerous companies, including a multinational cybersecurity firm. As a Strategic Advisor to the Canadian RegTech Association and a past-chair of the Canadian Venture Capital Association's Young Professional's Committee, Myron demonstrates his commitment to driving innovation and growth in the technology sector.