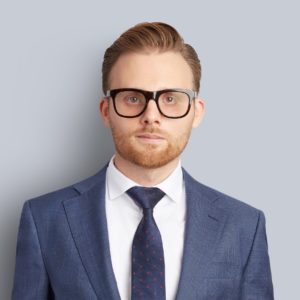 Toronto, Canada
Myron Mallia-Dare
Miller Thomson LLP

+ Follow
ABOUT
Myron Mallia-Dare is a Partner at Miller Thomson LLP in Toronto, Canada. His practice focuses primarily on domestic and cross-border mergers and acquisitions, private equity, venture capital, corporate governance and corporate finance. He regularly advises technology, media, and telecommunications companies and understands the unique issues and regulatory environment these organizations face. Myron's clients rely on him to identify and assist in solving complex legal issues through practical, thoughtful solutions aligned with his client's corporate strategies and growth. His approach centers on his client's success and works with them to achieve this and get the deal done.
Myron's experience working in the technology sector, along with years of practical legal and business experience, allows him to provide responsive, creative and customized advice that aligns with his client's goals and mitigates their risk. He is razor-focused on delivering excellence to his clients quickly, efficiently and pragmatically.
Myron routinely advises domestic and international private equity funds, sellers, and strategic acquirers on complex mergers and acquisitions. He has a deep understanding of the practical challenges companies operating in these industries face allowing him to identify and solve the unique issues that arise when acquiring or selling technology, media, and telecommunications companies. For private equity sponsors and investors, Myron advises on various stages of the investment cycle, including fund investment, leveraged buyouts, co-investments, distressed investments and exits.
Myron works with private equity and venture capital funds, strategic investors and high growth emerging companies. He acts for both issuers and investors in investments – from seed stage financing through to going public. For emerging companies, Myron provides strategic advice on making themselves investment-ready and guiding them through each financing transaction. He is actively involved in several accelerators and business incubator programs where he provides mentorship to the startup community.
Myron regularly counsels technology companies utilizing cutting edge technologies, including artificial intelligence, FinTech, RegTech, MedTech, AgriTech, blockchain, and cloud computing (SaaS, IaaS and PaaS).
Myron is a recognized thought leader and routinely writes and speaks at various conferences and podcasts on emerging companies and the legal impacts of innovative technologies, such as A.I. and blockchain. He has co-authored chapters for two books written by leading global experts titled "Law of Artificial Intelligence and Smart Machines: Understanding A.I. and the Legal Impact" and "Cloud 3.0." Myron is actively involved in the technology industry and has served as an advisor and on the Board of Directors for numerous companies, including a multinational cybersecurity company. He serves as a Strategic Advisor to the Canadian RegTech Association and co-chair of the Canadian Venture Capital Association's Young Professional's Committee.