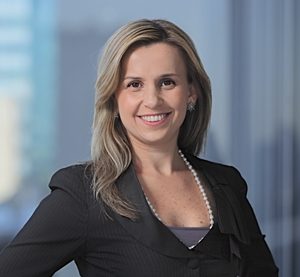 New York, NY
Natalie Shkolnik
Wilk Auslander LLP

+ Follow
ABOUT
Natalie Shkolnik has extensive experience in securities litigation, including class-action cases, governmental and regulatory investigations, and arbitrations. Her clients include public and private corporations as well as hedge funds, large institutional banks, and high-profile individuals.
Natalie also provides representation and guidance to high-net-worth individuals residing outside of the U.S. in their business and personal matters. Working closely with lawyers from the firm's various practice groups, Natalie helps her non-U.S. clients navigate the intricacies of U.S. law. She also functions as liaison counsel on a variety of matters in the U.S. and Europe, including general corporate matters, real estate transactions, litigation, judgment enforcement, banking and finance, tax, trusts and estates, and dispute resolution.
In addition, Natalie advises clients on cybersecurity issues, including compliance with all relevant state and federal laws and regulations. Natalie helps companies address risks and, in the event of a cyberattack, assists clients with all stages of response and remediation, from interfacing with law enforcement and forensic experts to serving as counsel in any resulting litigation. With a thorough understanding of both the technical and business issues raised by cyberattacks, Natalie is able to provide tailored advice that takes into account each client's specific risk profile.
Natalie has litigated and mediated cases in federal and state courts. In addition to New York courts, she has litigated actions in New Jersey, Washington, New Hampshire, Florida, Georgia, and California. She also represents clients in domestic and international arbitrations before such forums as FINRA and the London Court of International Arbitration. She has represented clients facing investigation by the SEC, the Attorney General of the State of New York, and the U.S. Senate Committee on Finance. She has obtained numerous favorable resolutions for financial and corporate institutions in connection with regulatory and SRO inquiries and investigations.
A Russian speaker, Natalie serves many international clients, with a focus on Russia, Ukraine, and Latin America.  She is skilled in the area of complex, large-scale enforcement of international judgments; with an emphasis on those arising from defaults on distressed debt, and has worked on over a dozen judgment enforcement cases throughout Europe and Asia, including the United Kingdom, Singapore, and Hong Kong.
Extensive experience in e-discovery allows Natalie to successfully manage clients' records before and after litigation, avoiding financial and administrative penalties due to willful or inadvertent spoliation of evidence. She also manages and implements effective solutions in the face of complex and often demanding discovery requests received in court, governmental, and regulatory proceedings. Natalie frequently works directly with her clients' technical personnel to coordinate the capture and retention of large and complex stores of electronic and other data requested by the courts and regulatory agencies.