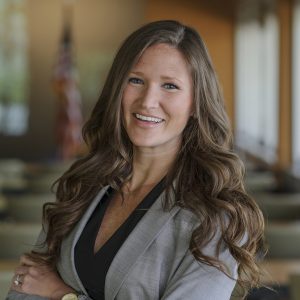 Nicole Fulfree
Lowenstein Sandler

+ Follow
ABOUT
Nicole represents debtors, creditors' committees, trustees, individual creditors, and institutional shareholders and investors in a variety of complex bankruptcy matters. Her extensive experience, earned in part by working on three major coal industry bankruptcies, translates into a clear understanding of the right strategies for clients seeking to restructure. From litigating adversary proceedings and other contested matters to representing class action plaintiffs within both the Chapter 11 and Chapter 7 contexts, Nicole brings strategic judgment to bear in developing optimal solutions.
Nicole maintains a focus on clients' objectives while addressing their concerns and incorporating their specific goals into the problem-solving process. Clients appreciate her responsiveness, approachability, and listening skills, and they value her role as an efficient communicator who responds to their needs immediately. Level-headed, practical, and hardworking, Nicole is notably calm under pressure and dedicated to striking the right balance between advocating aggressively for her clients and realizing the right result on their behalf.
An enthusiastic pro bono participant, Nicole has assisted with three Chapter 7 cases as well as an out-of-court restructuring for a nonprofit organization. Prior to joining the firm, Nicole clerked for the Hon. Donald H. Steckroth of the U.S. Bankruptcy Court for the District of New Jersey. Previously, she served as an intern for the Hon. Anne M. Patterson of the Supreme Court of New Jersey.