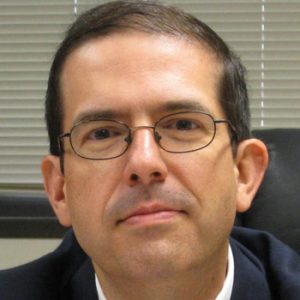 Omaha, NE
Paul E. McGreal
Creighton University School of Law

+ Follow
ABOUT
Paul McGreal joined Creighton University School of Law on July 1, 2015 as dean, and served in the position through July 31, 2017. He came to Creighton after serving as dean of the University of Dayton School of Law for four years.
Prior to the University of Dayton, Professor McGreal was director of faculty development and professor of law at Southern Illinois University's School of Law from 2006 to 2011. He served as interim associate dean for a year at SIU.
Professor McGreal's areas of expertise include corporate compliance, business ethics, law and economics, constitutional law, religion and the law, and First Amendment rights. He is the author of more than 50 articles, book chapters, and essays for publications at such institutions as the University of Notre Dame, Northwestern University, and the University of Pennsylvania.
Professor McGreal was a founding faculty member of the Texas A&M University executive MBA program. He has been an instructor in that program since 1999 where he teaches modules on corporate vicarious liability, anti-corruption laws, corporate compliance, business ethics, corporate social responsibility, and corporate governance.
Professor McGreal established the Corporate Compliance Center at the South Texas College of Law, where he taught for 10 years and helped create the college's joint law-MBA program with Texas A&M University. He has also held positions at George Mason University School of Law and Southern Methodist University's Dedman School of Law.
Prior to his academic career, Professor McGreal was in private practice with the Dallas office of Baker Botts LLP. He was a law clerk for Justice Warren Matthews of the Alaska Supreme Court and earned a Master of Laws degree from Yale Law School, a J.D. from the Dedman School of Law and a B.A. in economics from Williams College.