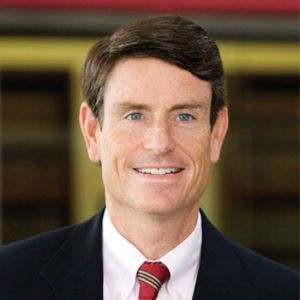 Wilmington, DE
Peter J. Walsh Jr.
Potter Anderson & Corroon LLP

+ Follow
ABOUT
Mr. Walsh is a corporate and commercial litigator. He has first-chaired many trials in the Delaware courts, and has successfully argued numerous appeals before the Supreme Court of Delaware, as well as several in the United States Court of Appeals for the Third Circuit. He regularly handles Court of Chancery proceedings, including stockholder class and derivative actions, summary proceedings pursuant to the General Corporation Law, and disputes involving alternative entities. Pete also frequently counsels officers, directors, and committees of the board in matters of Delaware corporate law, primarily as such matters bear upon ongoing or anticipated litigation.
Mr. Walsh is active in the Business Law Section of the ABA, having served on the Council of the Section and as Chair of the Business and Corporate Litigation Committee. He has authored a number of articles dealing with corporate litigation and practice, and has served numerous times as a moderator or panelist on topics involving corporate law, litigation, ethics, and professionalism.
Representative Matters
El Paso Pipeline GP Co., L.L.C. v. Brinckerhoff, _ A.3d _, No. 103, 2016, 2016 WL 7380418 (Del. Dec. 20, 2016)
Klaassen v. Allegro Development Corp., 106 A.3d 1035 (Del. 2014)
Allen v. El Paso Pipeline GP Co., 90 A.3d 1097 (Del. Ch. 2014)
Alta Berkeley VI C.V. v. Omneon, Inc., 41 A.3d 381 (Del. 2012)
Espinoza v. Hewlett-Packard Company, 32 A.3d 365 (Del. 2011)
Kahn v. Kolberg Kravis Roberts & Co., L.P. 23 A.3d 831 (Del. 2011)
William Penn Partnership v. Saliba, 13 A.3d 749 (Del. 2011)
Nemec v. Shrader, 991 A.2d 1120 (Del. 2010)
Security First Corp. v. U.S. Die Casting & Dev. Co. 687 A.2d 563 (Del. 1997)
New Castle County, DE v. Wilmington Hospitality, LLC, 963 A.2d 738 (Del. 2008)
Charles E. Underbrink and James H. Harrison v. Warrior Energy Service, Inc., 2008 WL 2262316 (Del. Ch.)
Vichi v. Koninklijke Philips Electronics N.V., 2009 WL 4345724 (Del. Ch. 2009)
West Willow-Bay Court LLC v. Robino-Bay Court Plaza LLC, 2007 WL 3317551 (Del. Ch.)
Walter E. Ryan, et al. v. John F. Gifford, et al., 935 A.2d 258 (Del. Ch. 2007)
West Coast Management & Capital, LLC v. Carrier Access Corporation, 2006 WL 3502995 (Del. Ch.)
Cede & Co. v. JRC Acquisition Corp. 2004 WL 286963 (Del. Ch.)
In re Explorer Pipeline Co., 781 A.2d 705 (Del. Ch. 2001)
New Castle County v. National Union Fire Ins. Co., 243 F.3d 744 (3d Cir. 2001)
Publications
Trulia and the Demise of "Disclosure Only" Settlements in Delaware
Business Law Today, February 2016
Softening the Revlon Reasonableness Standard
Business Law Today, January, 2015
"Don't Ask, Don't Waive" Standstill Provisions: Impermissible Limitation on Director Fiduciary Obligations or Legitimate, Value-Maximizing Tool?
January 23, 2013