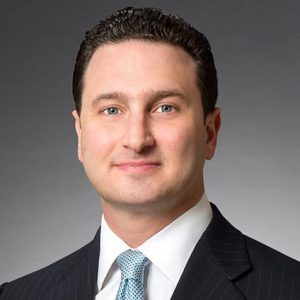 Los Angeles, CA
Peter I. Altman
Akin Gump Strauss Hauer and Feld LLP

+ Follow
ABOUT
Peter I. Altman's practice focuses on representing investment management firms, private and public companies, and individuals in white collar and other government enforcement and regulatory matters, securities class action litigation, and internal investigations. He is counsel to numerous investment management firms on issues of day-to-day regulatory risk and compliance, corporate governance, U.S. Securities and Exchange Commission's (SEC) examinations, and SEC, U,S, Commodity Futures Trading Commission (CFTC) and U.S. Department of Justice (DOJ) enforcement investigations.
Practice & Background
Developed through his practice in both the public and private sector, Mr. Altman has extensive experience with matters involving federal securities and commodities laws. He advises clients in investigations and enforcement proceedings involving a wide range of issues, including alleged insider trading and other trading-related matters and disclosure-related and regulatory compliance matters. Additionally, he conducts internal corporate investigations and represents clients in federal and state securities litigation.
Mr. Altman also has an extensive understanding of risk management associated with the use of big data and alternative forms of electronic communication by investment advisers.
Mr. Altman served previously as senior counsel in the SEC's Division of Enforcement in Los Angeles. In this role, he led the agency's enforcement efforts as lead counsel in several investigations, including those designated with national-priority status. Mr. Altman was also a member of the Division of Enforcement's selective national Market Abuse Unit, which investigates market structure and manipulation, dark pools and complex insider trading schemes. Given Mr. Altman's government service in Los Angeles, he has particular depth of knowledge and experience in proceedings based across California.
Mr. Altman's investigations at the SEC involved numerous aspects of the federal securities laws, including the antifraud provisions of the federal securities laws and SEC Rule of Practice 102(e), among others. In these investigations, Mr. Altman worked closely with other SEC offices and divisions, including the Office of Compliance Inspections and Examinations, the Division of Corporation Finance, the Division of Investment Management, and the Division of Trading and Markets, as well as with representatives of DOJ, the Federal Bureau of Investigation, the New York Attorney General's Office, FINRA, and multiple state regulatory agencies. During his government service, Mr. Altman received the SEC Enforcement Director Award for distinction in investigating enforcement matters.
Mr. Altman is also a member of the Los Angeles hiring committee and is the chair of its pro bono scholars recruiting committee.
Prior to joining the SEC, Mr. Altman served as counsel in Akin Gump's litigation practice in New York and Los Angeles, where he represented numerous clients in criminal and regulatory investigations and enforcement actions conducted by federal, state and local authorities, and self-regulatory organizations, as well as complex civil litigation.
Additionally, Mr. Altman has provided extensive pro bono representation to multiple clients involved in immigration cases and received the Pro Bono Counsel of the Year award for the New York office in 2011.
Mr. Altman received his B.A. with honors in political science in 2001 from the University of Michigan. He received his J.D. cum laude in 2005 from Brooklyn Law School, where he was a notes and comments editor on the Brooklyn Law Review. Mr. Altman served as a law clerk to U.S. Magistrate Judge Frank S. Maas of the Southern District of New York.
Representative Matters
Mr. Altman's recent representations include:
Enforcement and Regulatory Matters
defending a prominent hedge fund in an investigation by the SEC and U.S. Attorney's Office into possible insider trading
defending a large multi-national investment adviser in an investigation by the SEC into possible violations of Rule 105 of Regulation M
defending an individual in an investigation by the SEC into possible insider trading
defending a start-up company in an investigation by the SEC relating to possible offering fraud and unregistered broker-dealer activity
advising individuals and investment advisors on various enforcement matters related to the trading and raising of cryptocurrencies
defending multiple witnesses in an investigation by the SEC into possible investment adviser fraud
defending multiple individuals in an investigation by the SEC into possible unregistered broker-dealer activity associated with EB-5 visas
conducting an internal investigation by a prominent hedge fund into possible insider trading
advising numerous SEC-registered hedge funds and private equity firms in connection with examinations by the SEC's Office of Compliance, Inspections and Examinations
investigating and settling an action with a major registered investment advisor involving findings of a breach of fiduciary duty arising from an undisclosed conflict of interest and compliance violations
investigating and prosecuting an action in the SEC's administrative forum against executives of a technology company for an accounting fraud involving improper revenue recognition and an offering fraud related to its misrepresented relationship with a fulfillment and logistics provider
investigating numerous insider trading schemes, including those involving licensed professionals misappropriating material, non-public information
investigating a major broker-dealer's operation of its dark pool alternative trading system
defending a multi-billion dollar investment fund in a significant CFTC enforcement investigation into market manipulation of the commodities futures markets
defending a multi-billion dollar investment fund in an SEC investigation into fraud by the manager of collateralized debt obligations.
defending current and former executives of a global financial services provider in an investigation by the DOJ, the New York County District Attorney's Office and the Office of Foreign Assets Control concerning possible violations of U.S. sanctions applicable to banks
Securities and Commodities Class Action Litigation
Thomas v. MagnaChip Semiconductor Corp., et al., No. 14 Civ. 1160 (N.D. Cal.): defense counsel to a multi-billion dollar investment fund in class action litigation relating to control person and insider trading claims associated with alleged accounting fraud by a Korean-based semiconductor company; achieved favorable settlement through courtroom victories relating to class certification and successful fact and expert discovery
AIG Financial Products Corp. v. ICP Asset Management, LLC, et al., No. 651117/2011 (N.Y. Sup. Ct.): defense counsel to a multibillion-dollar investment fund in litigation relating to sales of residential mortgage-backed securities (RMBS) brought by the credit default swap insurer of two collateralized debt obligations; defense counsel to same client in a related investigation by the SEC
In re Platinum and Palladium Commodities Litig., No. 10 Civ. 3617 (S.D.N.Y.): defense counsel to a multibillion-dollar investment fund in a class action litigation alleging commodities manipulation, antitrust and RICO claims in connection with NYMEX futures contracts; defense counsel to same client in a related enforcement proceeding by the Commodity Futures Trading Commission
Hoi Ming Michael Ho, et al. v. Duoyuan Global Water, Inc., No. 10 Civ. 7233 (S.D.N.Y.): obtained full dismissal for a leading clean technology and emerging markets investment fund in a securities fraud class action against a Chinese company in which the fund was a minority early equity investor.
 Other Complex Commercial Litigation
Suzlon Wind Energy Corporation v. Big Sky Wind, LLC, No. 653226/2012 (N.Y. Sup. Ct.): defense counsel to a wind farm operator in a litigation relating to more than $200 million of loans by the supplier of wind turbines for the project
In re Yukos Hydrocarbons Investments Ltd, 5:09-MC-78 (N.D.N.Y.): represented the president of an investment banking firm in connection with a successful motion to quash a subpoena in a Section 1782 proceeding.
served as counsel to an ad hoc committee of noteholders of Premier International Holdings, Inc. (Six Flags) in connection with a two-week bankruptcy plan confirmation hearing.
Speaking Engagements
Co-panelist, "Today's Hottest Compliance Issues – Straight Talk So You Don't Get Burned," IA Compliance: The Full 360° View West, November 2, 2017
Co-panelist, "Using Data Scraping in the Investment Research Process," Fall 2017 ACA Compliance Group Conference, October 25, 2017
Moderator, "Compliance and Enforcement Priorities for the SEC in the Trump Administration," Akin Gump and FTI Consulting's Investment Funds Symposium, June 8, 2017
Co-panelist, "SEC Workshop" Dallas Operational Leaders Summit 2017, May 11, 2017
Co-panelist, "The Revamped SEC Administrative Enforcement Process: Balancing Out a Lopsided Warfare," The Knowledge Group, March 1, 2017
Co-panelist, "Preparation and Survival: Investment Manager Issues in the Context of Guarding Against and Responding to SEC Enforcement Actions," Dallas Quarterly Roundtable, Akin Gump, December 6, 2016
Co-panelist, "Compliance Round-Up: What You Need to Know in 2016 and Beyond," Annual New York Private Investment Funds Conference, Akin Gump, September 21, 2016
Speaker, "Best Practices When Faced With an SEC Investigation," Akin Gump In-House CLE Series, June 8, 2016