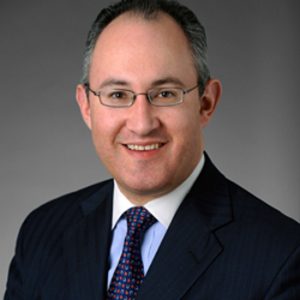 New York City, NY
Philip Richter
Fried Frank

+ Follow
ABOUT
Philip Richter is co-head of the Firm's Mergers and Acquisitions Practice. He joined the Firm in 1994 and became a partner in 2002.
Mr. Richter represents clients in mergers and acquisitions transactions involving both public and private companies, minority investments, proxy fights and unsolicited proposals, and strategic partnerships and joint ventures.
He also advises on corporate governance issues, defensive strategy, securities law compliance and other corporate matters, and frequently represents investment banking firms serving in a financial advisory role. Matters in which he has been involved include Sinclair Broadcasting's pending $6.6b acquisition of Tribune Media; the pending merger of Knight Transportation and Swift Transportation; Media General in its $4.6b merger with Nexstar Media; Humana's $37b proposed sale to Aetna; the spin-off by SPX Corporation of SPX Flow; Media General's $1.6b acquisition of LIN Media; International Rectifier's $3b acquisition by Infineon Technologies; AB Acquisition's $7.4b acquisition of Safeway, representing Kimco Realty, a member of AB Acquisition's investor group; Cargill's $24b split-off and disposition of its 64% stake in The Mosaic Company; the sale of Abraxis BioScience to Celgene Corporation (for which he was recognized by American Lawyer as "Dealmaker of the Week"); the merger of Merck & Co. and Schering-Plough; the merger of BellSouth Corporation and AT&T; Merck & Co.'s spin-off of Medco Health Solutions; and American BioScience's merger with its affiliate, American Pharmaceutical Products, to form Abraxis BioScience.
Mr. Richter was recently named an M&A Trailblazer by the New York Law Journal. Additionally, he was profiled by Law360 after being recognized as an "M&A MVP" by the publication. He was also profiled in "Up and Comers of the Deal Economy," a special report published by The Deal.