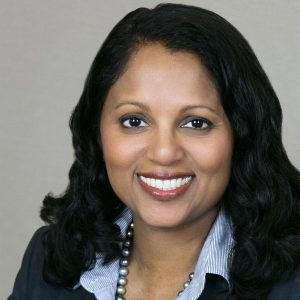 Priya Cherian Huskins
Woodruff Sawyer

+ Follow
ABOUT
Senior Vice President & Partner, Woodruff Sawyer.
A partner and senior vice president at Woodruff Sawyer, Priya consults with clients on D&O insurance matters. She also counsels clients on corporate governance matters, including ways to reduce their exposure to shareholder lawsuits and regulatory investigations.
Recognized nationally as an expert in D&O liability risk mitigation and corporate governance, Priya is a popular speaker on these topics. She is regular lecturer at director education events such as Stanford's Annual Directors' College. She has appeared on CNBC and been quoted in publications ranging from the Wall Street Journal to Inc. Magazine. Priya is the author of the D&O Notebook blog, a weekly blog on the topics of corporate governance and D&O liability issues.
Priya serves on the board of Woodruff Sawyer, a 100-year-old commercial insurance brokerage. She chairs Woodruff Sawyer's Compensation Committee and serves on its Corporate Governance and Nominating Committee.
Priya serves on the board of Realty Income Corporation, an S&P 500 public company known as The Monthly Dividend Company® (NYSE: O). Priya chairs Realty Income's Compensation Committee. She also previously chaired and now serves on the Corporate Governance and Nominating Committee.
Priya is a member of the advisory board of the Stanford Rock Center for Corporate Governance and is an active participant in their programs.
Priya began her career as a corporate and securities attorney at Wilson Sonsini Goodrich & Rosati (WSGR), one of Silicon Valley's leading law firms. At WSGR, Priya worked with public and private companies through all stages of their development, including IPOs and M&A transactions.