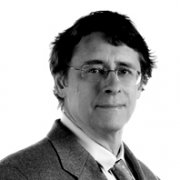 Barcelona, Spain
Richard A. Silberstein
Gómez-Acebo & Pombo

+ Follow
ABOUT
Partner. Richard joined Gómez-Acebo & Pombo in 1986 and became a partner in 1999.
Education and professional career
Master of Law from the University of Barcelona (1997).
Doctor of Law (J.D.) from the McGeorge School of Law in Sacramento (1986)
Post-doctorate degree in International Law from the McGeorge School of Law (Sacramento and Salzburg)(1986)
B.A. in History from the University of Maryland (1980).
Specialisation
Mergers & Acquisitions, Corporate and Contract Law. 
Membership of Professional Bodies and Associations
Bar Associations of California (since 1987), Madrid (since 1997) and Barcelona (since 2003).
American Bar Association and International Bar Association.
Co-Chair of the Sub-Committee on International Developments in Corporate Governance, Corporate Governance Committee of the Business Law Section of the American Bar Association.
Vice-Chair of the International M&A Joint Venture Committee of the Section of International Law of the ABA.
Senior Advisor of the International Energy & Natural Resources Committee of the ABA Section of International Law (ABA International).
Former Chair of the International Energy and Natural Resources Committee, International Law Section from the American Bar Association.
Languages
English, Spanish and French.
Publications
He is Co-Chair of the ABA European Deal Points Study.

International Mergers and Acquistions Due Diligence, Mergers & Acquisitions Committee, ABA Business Law Section, 2007. 
He is a collaborator of Doing Business in Spain, Matthew Bender and Collier International Business Insolvency Guide, Lexis-Nexis.