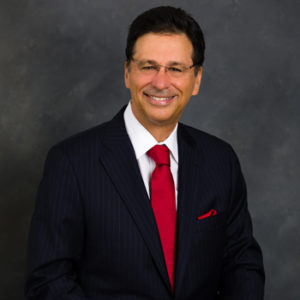 New York City, NY
Robert D. Lang
D'Amato & Lynch, LLP

+ Follow
ABOUT
Robert D. "Bob" Lang is a Senior Partner of D'Amato & Lynch, LLP, in Manhattan, and is the "bet the farm" attorney in New York for a number of significant national clients. For over 40 years, he has been litigating in the state and federal courts of New York, handling complex arbitrations and resolving heavy cases at mediations. A lawyer who "runs to the sound of gunfire," Mr. Lang steps up and solves the tough cases, often in difficult venues. He has long recognized the economics of law with the costs of litigation impacting clients and, as an active ADR proponent, skillfully navigating matters to successful conclusion in cases sometimes thought to be insoluble.
His broad range of cases include personal injury and products liability suits, some with catastrophic injuries; construction disputes of every grade and order, including construction defect and Labor Law claims; representing attorneys, accountants, psychologists and other professionals; as well as handling and resolving partnership-shareholder controversies. He also negotiated and successfully managed a number of major alternative fee arrangements, which have benefitted both clients and his firm. A leader in national and local bar associations, chairing committees and leading discussions with his peers, his articles are frequently published in leading law reviews and bar journals throughout the country.
His contact information is (212) 909-2088 and [email protected].