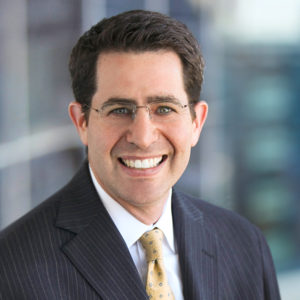 Chicago, IL
Ron Meisler
Skadden, Arps, Slate, Meagher & Flom LLP and Affiliates

+ Follow
ABOUT
Mr. Meisler has represented purchasers of and investors in distressed companies, lenders to and creditors of troubled companies, companies experiencing financial difficulties and creditors' committees in connection with all stages of complex restructurings throughout the United States, Europe and South America.
Mr. Meisler's representations of distressed investors and his experience with troubled M&A transactions include: Black Diamond Capital Management, L.L.C. in its $178 million acquisition of the assets of White Birch Paper Company as part of White Birch's cross-border restructuring; Delphi Corporation, one of the largest global automotive suppliers, in connection with numerous dispositions of billions of dollars of assets, including the sale of the following divisions: break hose, catalyst, exhaust, interior and closures, steering, suspension and brakes, and wheel bearing; Equity Group Investments LLC in connection with subordinated financings to a subsidiary of Emmis Communications Corporation and in the Chapter 11 of Middlebrook Pharmaceuticals, Inc.; Health Evolution Partners and affiliates in connection with the Chapter 11 of a portfolio company, MacKeyser Holdings, LLC, including with respect to originating a DIP loan; Harel Insurance Investments & Financial Services Ltd. in the structure and formation of a joint venture for the $125 million acquisition of a portfolio of multi-family properties in the southeastern United States; Hermitage Management LLC and PPM America, Inc. in the acquisition of Spanish Trail Country Club Inc. via a credit bid, as part of Spanish Trail's Chapter 11 case; second-lien lenders and certain third-lien lenders in the Chapter 11 prepackaged restructuring of Entegra Power Group, LLC; Zell Credit Opportunities Master Fund, L.P. in the debt-for-equity swap in the Chapter 11 bankruptcy case of Delta Petroleum Corporation; and Ziff Brothers Investments in connection with the Weinstein Company out-of-court restructuring.
Company-side representations of note include: Blue Bird Bus Company, one of the world's leading bus manufacturers, in connection with its restructuring; Comdisco, Inc., formerly a leading multibillion-dollar leasing and technology company, in connection with its Chapter 11 case; Delphi Corporation in connection with the restructuring of more than $22 billion in liabilities; Eagle Food Centers, Inc., formerly a regional grocery store chain with $600 million in revenues, in connection with its Chapter 11 liquidation; Globalstar, Inc., a leading satellite telecommunications company, in connection with its out-of-court exchange; McLeodUSA Incorporated, a regional multibillion-dollar competitive local exchange carrier, in connection with its Chapter 11 prepack; Montgomery Ward & Co., formerly a multibillion-dollar national retailer, in connection with its Chapter 11 liquidation; Pennfield Corporation, a regional supplier of animal nutrition and services, in connection with its restructuring; and The Singer Company N.V., a leading multibillion-dollar global manufacturer of appliances, including sewing machines, in connection with its restructuring.
Mr. Meisler also has extensive experience regarding the intersection of U.K. pension law and U.S. bankruptcy law, and in that regard has advised a Fortune 500 company regarding mitigation of U.K. pension regulatory risk and previously has represented the Reader's Digest U.K. pension trustee and the Visteon U.K. pension trustee, respectively, in each of the Reader's Digest and Visteon Chapter 11 cases. In addition, Mr. Meisler has extensive experience with respect to U.S.-defined benefit pension plans and has solved complex issues and negotiated resolutions with the Pension Benefit Guaranty Corporation (PBGC) in connection with numerous pension plans (both large and small). His experience also includes advising executives and boards in connection with troubled companies, including the representation of Antonio Perez, the former CEO of Kodak, in connection with Kodak's Chapter 11 case. Mr. Meisler also was among the partners leading the representation of the unsecured creditors' committee of AMR Corporation, the parent company of American Airlines, in the company's Chapter 11 case.
Mr. Meisler repeatedly has been selected for inclusion in Chambers USA: America's Leading Lawyers for Business and was selected in The Best Lawyers in America in 2015 and 2016. He also was twice named one of the country's "Outstanding Young Restructuring Lawyers" by Turnarounds & Workouts magazine.