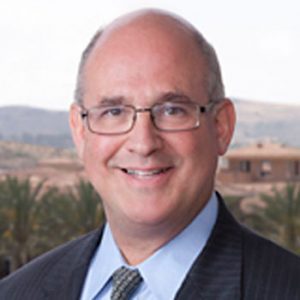 Irvine, CA
Sanford Shatz
McGlinchey Stafford

+ Follow
ABOUT
Sanford Shatz is Of Counsel in the firm's Irvine, California, office and is a member of the Commercial Litigation and Consumer Financial Services sections. He has been a licensed attorney in California for 30 years, during which time he has actively litigated cases in the areas of commercial law, real estate, and consumer financial services, focusing on mortgage-related issues.
In 1998, he joined Countrywide Home Loans where he organized and established that company's California In-House Litigation Group. Sandy focused on all aspects of mortgage-related litigation, and has tried numerous cases to verdict. In 2008, after Bank of America acquired Countrywide, he managed outside counsel on a pool of several hundred litigation cases, and helped develop case resolution strategies.
In 2010, he returned to private practice, and now practices at McGlinchey Stafford, where he works on litigation and regulatory issues, and appeals, with a focus on foreclosure issues, origination and servicing issues, reverse mortgages, the California Homeowner Bill of Rights, federal regulations related to mortgage originations and servicing, and various federal laws including TILA, HOEPA, ECOA, RESPA, FDCPA, and FCRA. He handles a portfolio of individual litigation matters in state and federal courts, and appeals, and he coordinates, prepares, and conducts the mortgage trials that occur in California.
Sandy is active in the American Bar Association's Consumer Financial Services Committee, serving as the current chair of the Programs Committee and former chair of the Housing Finance Committee. He organizes and moderates a monthly call-in program on current issues in consumer financial services. He has published journal articles and papers, and organized and presented seminars on various aspects of current events in the consumer financial services and mortgage world.
Professional Affiliations
American Bar Association – Business Law Section, Consumer Financial Services Committee, Housing Finance Subcommittee (Chair, 2011-2014), Housing Finance and RESPA Subcommittee (Vice Chair, 2007-2011), Moderator and panelist for seminars and CLE programs; Litigation Section
Mortgage Bankers Association
Orange County Bar Association (1987-1998, 2010-2012) – Panelist
Honors
Martindale-Hubbell AV® Preeminent™ Peer Review Rated Lawyer