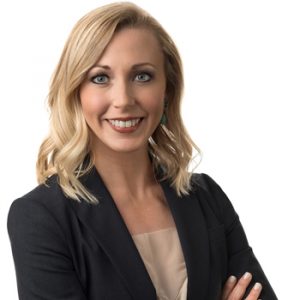 Columbia, SC
Sarah B. Nielsen
Nelson Mullins Riley & Scarborough LLP

+ Follow
ABOUT
Sarah Nielsen is a senior associate in Nelson Mullins Riley & Scarborough's Columbia office, where she practices in the areas of business litigation, consumer financial services litigation, and class action defense.
As part of her consumer financial services practice, Sarah has argued before the South Carolina Supreme Court and South Carolina Court of Appeals, resulting in opinions affirming decisions for the clients she represented at the trial court level. Sarah has been a member of the Firm's Recruiting Committee for four years.
Previous Professional Experience
-Served as executive assistant to the president of a political action committee in Vienna, Va.
Experience
-Representing mortgage lenders and servicers in state and federal courts throughout South Carolina, including arguments before state circuit courts in many of South Carolina's 46 counties
-Arguments before the South Carolina Supreme Court and South Carolina Court of Appeals resulting in opinions for national mortgage lender and servicer clients
-Drexler v. CitiMortgage, Inc., Stonegate Properties, Inc., and Branch Banking and Trust Company, Inc., No. 2013-UP-164, 2013 S.C. App. Unpub. LEXIS 244 (S.C. Ct. App. Apr. 24, 2013)
-CitiMortgage, Inc. v. Smith, No. 2014-MO-006, 2014 S.C. Unpub. LEXIS 6 (S.C. Mar. 12, 2014)
Litigation experience involving a variety of consumer financial services issues and statutes, including the following:
-Federal
-Consumer Financial Protection Bureau ("CFPB") complaints
-Dodd-Frank Financial Reform Act compliance
-Fair Credit Reporting Act ("FCRA")
-Fair Debt Collection Practices Act ("FDCPA")
-Home Affordable Modification Program ("HAMP")
-Real Estate Settlement Procedures Act ("RESPA")
-Truth in Lending Act ("TILA")
-Creditor issues in bankruptcy proceedings
-State
-Mortgage foreclosure and documentation allegations
South Carolina Supreme Court's orders mandating Foreclosure Intervention, S.C. Administrative Order No. 2009-05-22-01, and S.C. Administrative Order No. 2011-05-02-01
-South Carolina Consumer Protection Code