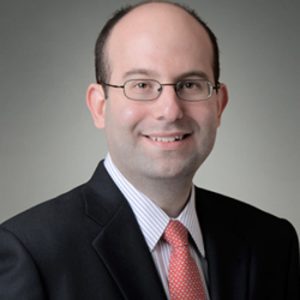 New York City, NY
Scott B. Luftglass
Fried Frank

+ Follow
ABOUT
Scott B. Luftglass is a litigation partner, resident in the New York Office. His practice focuses on representing corporations, boards of directors, special committees, financial advisors, senior management, and private equity funds in connection with corporate governance matters, significant corporate transactions, hostile and friendly takeovers, shareholder and derivative litigation, and crisis management. Mr. Luftglass also represents clients in complex civil litigation, internal investigations, and regulatory matters.
Mr. Luftglass has represented clients in more than 120 public company mergers and acquisitions transactions (and related litigation) across a wide range of industries, including representing H.J. Heinz Company, Roche, Shire, AstraZeneca, PepsiCo, Comcast, Knight Transportation, Sinclair Broadcast Group, Coach, ConAgra, Tyson Foods, TE Connectivity, SS&C Technologies, Aetna, ExxonMobil, and Warner Chilcott.
Mr. Luftglass also regularly counsels global investment banks in transactions and litigation, including JPMorgan, Morgan Stanley, Greenhill, Lazard, Centerview, Evercore, and Macquarie.
These representations include advising clients on critical corporate governance matters, strategy, and risk management and mitigation. Mr. Luftglass has extensive experience defending clients facing shareholder class actions and derivative actions in the Delaware Court of Chancery and in other state and federal courts. He also frequently represents clients in internal investigations and insider trading inquiries in response to shareholder demands and SEC, FINRA, and other governmental inquiries.
Mr. Luftglass is a frequent speaker and participant at conferences and panels focused on mergers and acquisitions and corporate governance. He has been a repeat panelist at the Tulane University Law School Annual Corporate Law Institute and a guest lecturer on mergers and acquisitions and litigation at Yale Law School, the University of Pennsylvania Law School, and Boston College.
Mr. Luftglass serves on the Board of Advisors for the NYU Law Institute for Corporate Governance and Finance.
Mr. Luftglass co-authored the chapter titled Mergers and Acquisitions in Business and Commercial Litigation in Federal Courts, Fourth Edition, a treatise released by Thomson Reuters in December 2016. In addition, he often authors articles concerning significant developments in the Delaware courts, mergers and acquisitions litigation, and corporate governance.
Prior to joining Fried Frank in 2016, Mr. Luftglass was counsel at Davis Polk & Wardwell LLP and an associate at Wachtell, Lipton, Rosen & Katz in New York.