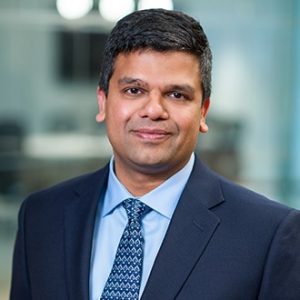 Los Angeles, CA
Skanthan Vivekananda
Arnold and Porter Kaye Scholer LLP

+ Follow
ABOUT
Skanthan Vivekananda has a wide-ranging finance practice focused on structured finance, derivatives and investment management.
A significant portion of Mr. Vivekananda's structured finance practice involves the representation of banks and asset managers in connection with the formation and structuring of cash and synthetic CDOs, CLOs and other securitization vehicles. Mr. Vivekananda also advises clients in connection with the risk retention rules for securitizations and related structuring issues.
Mr. Vivekananda is also a derivatives specialist and counsels investment funds and other financial institutions in connection a variety of over-the-counter and centrally cleared derivatives and structured products. His practice focuses on a wide range of issues relating to derivatives, including transaction structuring, counterparty exposure analysis and regulatory and compliance obligations arising under US securities laws, the Commodity Exchange Act, the Dodd-Frank Wall Street Reform and Consumer Protection Act and the Investment Company Act.
His finance practice also has an investment management focus. He routinely advises both registered and private investment funds and their investment advisers in connection with margin lending facilities, prime brokerage facilities and related regulatory issues.
Mr. Vivekananda attended University of Michigan Law School, where he was an Associate Editor of the University of Michigan Law Review.
Recognition
The Legal 500 US Finance: Structured Finance (2017)
Government / Military Service
Reservist, US Marine Corps (1998-2002)