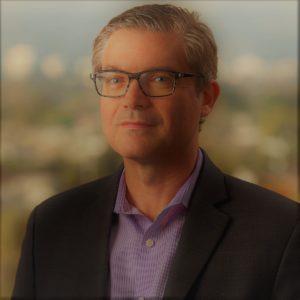 Sterling L. Miller
Hilgers Graben

+ Follow
ABOUT
Sterling Miller has enjoyed a wide and varied 33-year-long legal career. He is a three-time general counsel, having served in that role at Marketo, Inc., Sabre Corporation, and Travelocity.com where he managed international teams handling a myriad of complex legal issues including bet-the-company litigation, M&A, government affairs, data privacy, and commercial agreements. He led the legal team responsible for the successful IPO of Sabre Corporation in 2014, along with managing multiple acquisitions and divestitures. He also led the legal team responsible for the sale of Marketo, Inc. to Adobe, Inc. in late 2018. After law school, and before he went in house in 1994, he was an associate lawyer at Gallop, Johnson, and Neuman in St. Louis. In January 2019, after the sale of Marketo to Adobe, he returned to the Dallas office of Hilgers Graben PLLC as Senior Counsel, focusing on commercial matters, litigation, data privacy, and special projects for clients where his in-house background has proven invaluable. In January 2021, he became the CEO of Hilgers Graben, which now has offices across the country.
He earned his J.D. degree from Washington University in St. Louis (Order of the Coif, law review) and his bachelor's degree from Nebraska Wesleyan University, where he was student body president, among other honors. He is certified in data privacy/security by the International Association of Privacy Professionals (CIPP/US). He is an active speaker on legal and industry panels including presenting at the South by Southwest conference in Austin, TX, and keynoting several ACC events. Under his leadership, Inside Counsel magazine named the Travelocity Legal Department one of the "Ten Most Innovative" legal departments in the United States (with the Sabre legal department winning honorable mention under his tenure). He has been a multiyear finalist for the Dallas Business Journal's "Best Corporate Counsel" award.
Sterling serves on the Board of Directors of Terrasoul Superfoods and the advisory board of Travefy.com. He publishes the widely read, and award-winning, legal blog entitled "Ten Things You Need to Know as In-House Counsel," available at www.TenThings.net, and has been a regular contributor to Thomson Reuters, including series on succession planning for in-house legal departments and the uses of artificial intelligence by in-house lawyers. He prepared an adjunct course on the uses of artificial intelligence in litigation for the Baylor Law School.
The American Bar Association published his second and fourth books, titled Ten Things you Need to Know as In-House Counsel: Practical Advice and Successful Strategies and Ten (More) Things you need to Know as In-House Counsel: More Practical Advice and Successful Strategies in 2017 and 2019, respectively. Just published in 2022 is Sterling's Showing the Value of the Legal Department: More than Just a Cost Center. He also coaches in-house lawyers and consultants with in-house legal departments around the globe.
His third book—a cookbook—came out in November 2018, titled The Slow-Cooker Savant (Mill City Press). Sterling's first book, The Evolution of Professional Football: 1920–2015, was published by Mill City Press in 2015. You can follow him on Twitter (@10ThingsLegal) and LinkedIn, where he regularly shares his commentary and insights on cutting-edge legal issues.
Sterling and his wife split their time between the Dallas-Fort Worth area and Santa Fe, New Mexico. They are the proud parents of two daughters (one of whom is now in law school at the University of Texas) and wrangle three rescue cats and two dogs just to keep things interesting. In his spare time, Sterling plays guitar in a 1980s cover-band called Big Wheel. Sterling can be reached at [email protected].