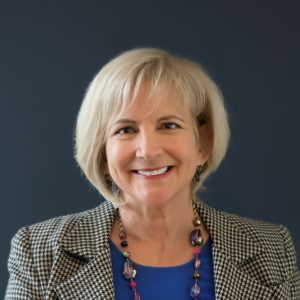 Doylestown, PA
Susan A. Maslow
Antheil Maslow & MacMinn, LLP

+ Follow
ABOUT
Susan Maslow, a Co-Founder and Partner of Antheil Maslow & MacMinn LLP, is an experienced business attorney with a focus on complex transactional corporate law. Throughout her career, Sue has enjoyed working with clients and their other advisors as an integral part of a comprehensive working group focused on solving business challenges. Armed with both good humor and excellent negotiating skills, she concentrates her practice primarily in the documentation of Business Transactions, Corporate Governance, Private Finance, Real Estate, Service and Supply Contracts, and Non-Profit Operations. Sue assists entrepreneurial individuals and privately-held companies in their efforts to structure and implement a great variety of business relationships, including stock and asset acquisitions, mergers, business separations, secured and unsecured financing, real estate acquisitions and leases, capital arrangements for hospitals and other health care providers, shareholder and partnership agreements, distributorships, software services and license arrangements and business dissolutions. Committed to delivering precisely drafted documents, Sue believes getting parties with conflicting interests to agree in writing can be tremendously gratifying (financially and emotionally) for all stakeholders.
Since January, 2020, Sue has shifted her focus to spend significant time on work with the American Bar Association's Business Law Section, as Vice Chair of the ABA Business Law Section Uniform Commercial Code Committee's Working Group to Draft Human Rights Protections in International Supply Contracts, and Co-Chair of the Business Law Section's  Corporate Social Responsibility Law Committee.
Additionally, Sue serves as a Board member and Chair of the Leadership & Governance Committee of the Bucks County Women's Advocacy Coalition and has authored numerous articles. Sue was named a 2004 "Super Lawyer" in Philadelphia Magazine for her excellence as a corporate lawyer, and received recognition as Delaware Valley Region Attorney of the Year, Power Players Awards, from Philadelphia SmartCEO Magazine in 2014. In December 2015, Sue completed basic Good Shepherd mediation training to further hone her conciliation skills, received the Barbara Howard Master Volunteer Award from the Central Bucks Chamber of Commerce in 2016 as well as the Harriet M. Mims Award from the Bucks County Bar Association and the Business & Art Award from the Central Bucks Chamber of Commerce in 2019.
Professional Memberships:
Pennsylvania, New Jersey, and American Bar Associations
Vice Chair of ABA Subcommittee of the Business Law Section Drafting Human Rights Protections in Supply Contracts.
Community Involvement:
Past President, Big Brothers and Big Sisters of Bucks County, June 2013 – June 2015
Board of Directors, Big Brothers and Big Sisters of Bucks County, 2009 – 2020
Board of Directors, Central Bucks Chamber of Commerce, 2008 – 2010
Vice President, Cinema, Central Bucks Chamber of Commerce 2011 – 2020
Board of Directors, The First Savings Charitable Foundation, January, 2013 – June 2015
Women of Influence Event Committee, Pearl S. Buck Foundation, February 2014 – 2020
Bucks County Women's Advocacy Coalition, Leadership and Governance Committee, May 2015 – present