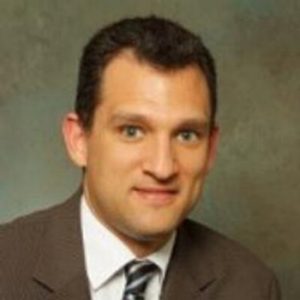 Flemington, NJ
Thomas Dominczyk
Maurice Wutscher

+ Follow
ABOUT
Tom Dominczyk focuses his practice on various aspects of financial services law, with an emphasis on consumer financial services litigation. He is based in the firm's New Jersey office and supports the firm's litigation matters in its New York and Pennsylvania offices.
He has successfully represented financial institutions and law firms throughout the country for claims filed under the Fair Debt Collection Practices Act, Fair Credit Reporting Act and various state consumer protection statutes. In addition to his litigation practice, Tom represents national, regional and local creditors in a variety of bankruptcy matters ranging from the defense of adversary actions to complex non-dischargeability litigation and preference defenses.
Tom served as a Judicial Clerk to the Honorable Graham T. Ross, P.J.F.P., Superior Court of New Jersey, Somerset County.
Tom is a frequent author of articles and other publications, and a frequent speaker, regarding consumer lending and litigation developments. His speaking engagements and publications include:
» "Supreme Court Restores Order to Bankruptcy Claims Process," Business Law Today, September 2017;
» Bankruptcy for Collection Attorneys, NARCA Spring Conference, May 2016;
» "Collecting Time-Barred Debt: Is it Worth the Risk?," Business Law Today, April 2014;
» "Potential Perils of Accessing Debtor's Credit Report," Journal of the American Bankruptcy Institute, July/August 2011, Vol XXX, No. 6;
» "Rule 9037: Consequences of Failure to Redact 'Personal Data Identifiers'," Journal of the American Bankruptcy Institute, April 2010, Vol. XXIX, No. 3;
» "Filing Proofs of Claim on 'Out-of-Statute' Debt," Journal of the American Bankruptcy Institute, April 2009, Vol. XXVIII, No. 3;  and
» "Credit Reporting Discharge: Am I In Trouble Now?," Journal of the American Bankruptcy Institute, March 2008, Vol XXVII, No. 2.
He earned his Juris Doctor from Seton Hall University School of Law.  He graduated cum laude, earning his Bachelor of the Arts from The College of New Jersey.
He is a member of RMA International, the national Mortgage Bankers Association, the American Bankers Association, and the American, New Jersey, Pennsylvania, and New York Bar Associations.
Tom is admitted to practice law in New Jersey, New York, and Pennsylvania, as well as in the United States Court of Appeals for the Second Circuit, the United States Court of Appeals for the Third Circuit, and in the United States District Courts for the District of New Jersey, the Eastern, Middle, and Western Districts of Pennsylvania, and the Northern, Western and Southern Districts of New York.