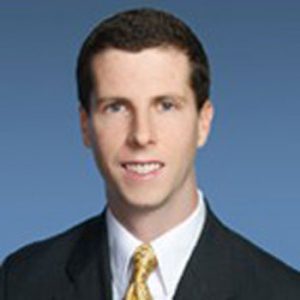 Richmond, VA
Timothy St. George
Troutman Sanders LLP

+ Follow
ABOUT
Tim St. George's practice includes the representation of clients in federal and state court, both at the trial and appellate level. Tim focuses his practice on the areas of complex litigation and business disputes, financial services litigation, and consumer litigation.
Tim has developed a particular expertise litigating individual and class action cases under the federal Fair Credit Reporting Act (FCRA), the Telephone Consumer Protection Act (TCPA), and the Fair Debt Collection Practices Act (FDCPA), as well as their state law counterparts.
Tim has written and spoken nationally on issues relating to complex litigation, background screening, and consumer protection. He has been quoted in publications such as the National Law Journal, The Business Lawyer (American Bar Association), Law360, The Practical Litigator (American Law Institute), and the Practical Law Journal. He has lead national compliance and litigation seminars/webinars on class actions, the Fair Credit Reporting Act, and consumer protection.
Tim has experience in all phases of complex litigation, including serving as lead trial counsel in federal and state court, where he has secured both jury verdicts and defense judgments for his clients. He has substantial class action experience, having served as counsel in dozens of proposed class cases. He has also been lead counsel in consumer arbitrations. Tim has also served as counsel in successful appeals before the Supreme Court of Virginia, the United States Court of Appeals for the Fourth Circuit, and the United States Court of Appeals for the Ninth Circuit.
Before joining the firm, Tim served as a judicial law clerk to the Honorable Robert E. Payne, United States District Court for the Eastern District of Virginia.