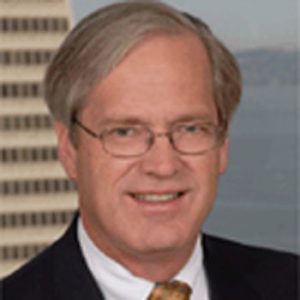 San Francisco, CA
Timothy G. Hoxie
Jones Day

+ Follow
ABOUT
Tim Hoxie has more than 30 years of experience counseling public and private clients on matters of corporate governance, securities law compliance, mergers and acquisitions, joint ventures, and public and private debt and equity financing transactions. He represents clients in a variety of industries, including semiconductor equipment manufacturers, private equity investors (and in particular sovereign investors), health care enterprises, solar power companies, and professional services firms.
Tim's recent transactional experience includes public and private acquisitions, both domestic and cross border. He has represented clients in creating substantial joint ventures and has counseled them in managing disputes with partners. His private equity representations involve work with or opposite leading private equity players throughout the country and overseas.
Tim is a member of the State Bar of California and the American Bar Association, and he has chaired numerous business law committees within each organization. He is a past chair of the California State Bar's Business Law Section and of its Corporations Committee, has served as co-chair of the section's Opinions Committee, is the immediate past chair of the ABA Business Law Section Opinions Committee, and is a member of the Tri-Bar Opinions Committee. He is a director of the Working Group on Legal Opinions Foundation and is a past chair of the ABA Business Law Section's Committee on State and Local Bar Relations. He is a member of the Council of the ABA Business Law Section and a Fellow of the American Bar Foundation.