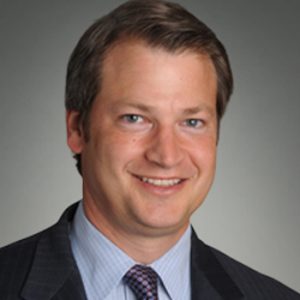 New York City, NY
Warren S. de Wied
Fried Frank

+ Follow
ABOUT
Warren de Wied is a member of the Firm's Mergers and Acquisitions Practice. He is widely recognized as a leading advisor to corporate boards and public companies in M&A transactions, shareholder activism and corporate governance.
For nearly 30 years, Mr. de Wied has represented corporate boards, public companies, private equity firms and investment banks in major M&A transactions, takeover defense, contested bids, activist shareholder campaigns and corporate governance matters.  His corporate board practice has increasingly focused on advising companies in connection with activist campaigns by prominent activist funds, including Elliott Associates, Icahn Management, Pershing Square, Relational Investors, Starboard Value, Third Point and ValueAct. Companies he has advised on activist matters include Applied Materials, Brocade Communications, Electronic Arts, Juniper Networks, NetApp, Netflix, Nuance Communications, Rackspace Hosting and Riverbed Technology.
Recent representations include:
Counsel to Morgans Hotels Group Co., Inc. in connection with the sale of the company to SBE Entertainment Group.
Counsel to the Special Committee of IAC/InterActive Corp in connection with the proposed creation of a class of  non-voting common stock.
Counsel to RMS Limited Partnership, the controlling shareholder of Forest City Realty Trust, in connection with the proposed elimination of FCE's dual class common stock structure.
Counsel to Knight Transportation, Inc. in its US$6 billion merger with Swift Transportation Company.
Counsel to Centerview Partners and Leerink Partners, financial advisors to Raptor Pharmaceuticals, Inc. in the sale of Raptor to Horizon Pharma plc.
Counsel to MTS Securities, financial advisor to Celator Pharmaceuticals, Inc. in the sale of Celator to Jazz Pharmaceuticals plc.
Counsel to Leerink Partners, financial advisor to Cynosure, Inc., in the sale of Cynosure to Hologic, Inc.
Counsel to Autodesk, Inc. in connection with certain corporate governance and shareholder activist matters.
Counsel to funds managed by Neuberger Berman Group in connection with their successful proxy contest for board representation at Ultratech, Inc.
Counsel to Quantum Corporation in connection with its defense against and resolution of a shareholder activist campaign by VIEX Capital Advisers.
Mr. de Wied rejoined Fried Frank in 2016 after six years as a partner at Wilson Sonsini Goodrich & Rosati. From 2007 to 2009, Mr. de Wied was a managing director and head of Merrill Lynch's takeover defense and shareholder activist response practice.
Prior to joining Merrill Lynch, Mr. de Wied was a partner at Fried Frank and co-head of the Firm's Mergers and Acquisitions Practice, working on a number of the most high-profile transactions of the past two decades, including representations of BellSouth in its US$89 billion merger with AT&T, Burlington Resources in its US$35 billion merger with ConocoPhillips, the management of Reckson Associates Realty Corp. in the US$6 billion sale of Reckson to SL Green, The Rouse Company in its US$12.6 billion merger with General Growth Properties, El Paso Corporation in its acquisitions of Coastal Corp. (US$16 billion), Sonat (US$4 billion), and Tenneco Energy (US$2.6 billion), and Mittal Steel in its successful €26.5 billion unsolicited takeover bid for Arcelor.
Mr. de Wied frequently writes and speaks on mergers and acquisitions and corporate governance topics.
 
Bar Admissions/Licensed Jurisdictions
New York