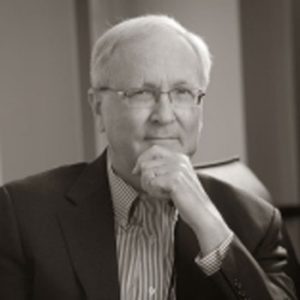 Boston, MA
Dennis White
Verrill Dana LLP

+ Follow
ABOUT
Den is a corporate transactional lawyer, but regards himself as a legal counselor and advisor in the broadest sense. He takes the time to listen, understand and internalize his client's goals and objectives. Armed with over 25 years of legal deal experience across a broad range of industries and having chaired one of the largest M&A membership associations in the world, Den has a keen sense of what is "market," and what is achievable. He fully appreciates that the legal process is just that – a process, and one that can be managed to achieve a client's objectives more efficiently and effectively. He constantly strives to help clients minimize unnecessary expense and delay, avoid tripwires and fully achieve their goals.
Over the years, Den has represented emerging and mature companies, family businesses, private equity firms, venture capital firms and sources of debt financing. His practice focuses on mergers and acquisitions and other transactions. Often such transactions involve non-U.S. parties and cross-border elements. He also regularly advises officers and directors regarding governance issues.
Den founded and co-chairs the American Bar Association Task Force on Legal Project Management in M&A Transactions, a working group whose objective is to bring modern project management tools and techniques to M&A transactions. The work of the Task Force has resulted in the ABA's publication of a new guide book entitled Using Legal Project Management in Merger and Acquisition Transactions for which Den served as co-editor, and which received a third edition in 2021. Den was a contributing author and a member of the Editorial Committee for the ABA's Model Stock Purchase Agreement with Commentary, Second Edition, one of the ABA's most widely read and used business law publications. Den has received the distinction of being named Fellow of the American Bar Foundation. He is also a past Chairman of the Global Board of Directors of the Association for Corporate Growth (ACG), an M&A trade association with over 14,000 deal community members in 50 chapters around the world. He is also a member of the advisory committee for the Private Capital Research Institute, a non-profit research organization focused on the private equity industry and led by Professor Josh Lerner of Harvard Business School. Den is a frequent writer and speaker on corporate and transactional topics and has appeared on CNBC on M&A issues. Den has also been a guest lecturer at Boston University Law School, MIT's Sloan School of Management, and Bentley University.